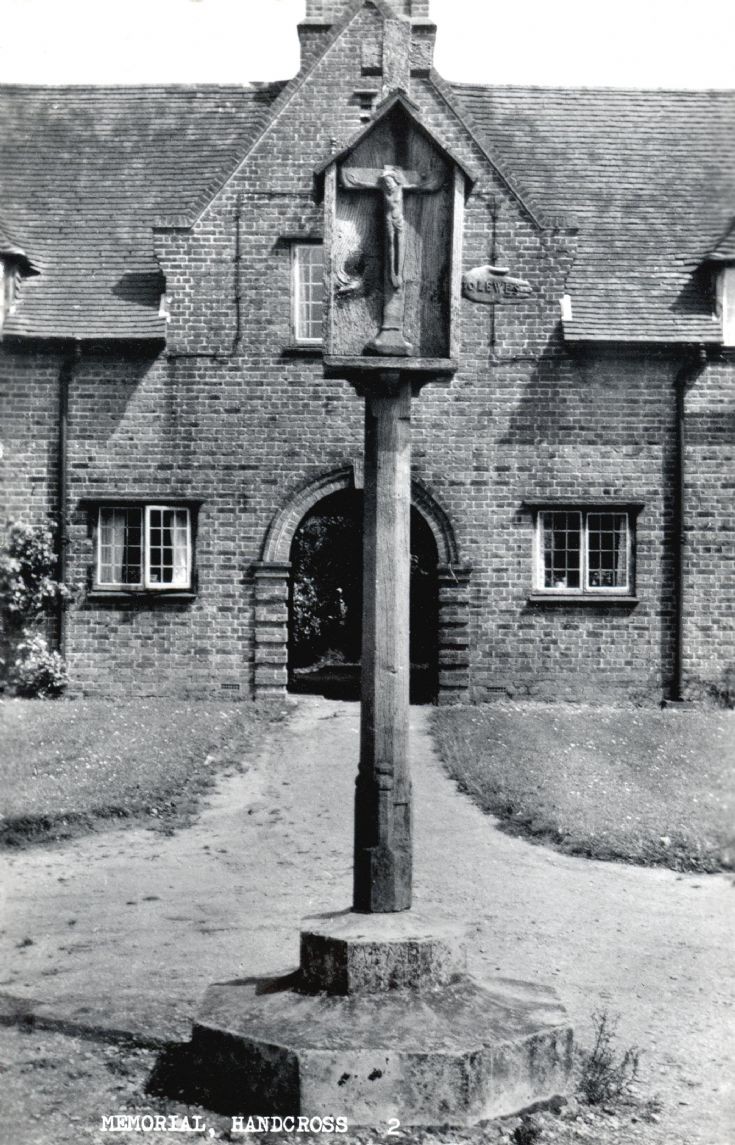 The Slaugham Archive
Signpost outside Chodds Cottages
Located in front of Chodds Cottages at the north end of the Handcross High Street is this ancient signpost using the two components of the village name, i.e. a hand and a cross, to indicate the way to Lewes.
I assume that Lewes was chosen as this is the county town of East Sussex in which Handcross was located until the boundary changes of 1974 which transferred a large swathe of central Sussex to West Sussex. Methinks it would require a complete arm if today's county town of Chichester was added to the sign.
The sign used to be located quite close to the pavement but was moved further back some years ago to provide better off-road parking for the residents, and avoid damage by delivery vehicles!
The postcard suggests that the signpost is some kind of memorial, but I know nothing of its origins. Please can anyone add further history?
Click on Large Version for a close up of the crucifix and hand.
View Large Version
Picture added on 16 January 2014 at 15:19