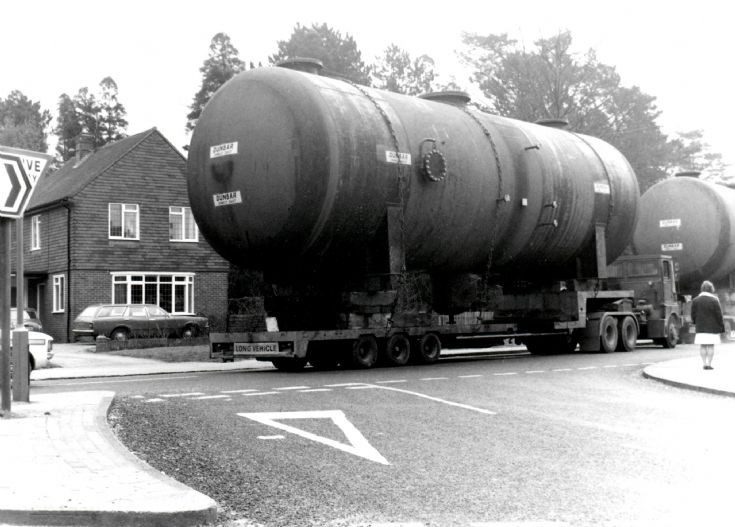 The Slaugham Archive
Abnormal loads in Handcross High Street
Further to
picture #1018
, the two-lorry convoy came through Handcross High Street on its way down the slip road on to the A23.
Roger Ray took this photograph as it came past his house, seen here just beyond the large load. He comments on the reverse "This went by our house on Sunday, bound for Shoreham". Obviously, Sunday was the day of choice from a traffic point of view.
The signs on the tanks indicate that they have come from Dunbar Engineer, Rutherford Way, Crawley, who carry out large engineering projects for the petro-chemical and other industries.
Actually the enormous cylindrical tanks shown above appear to be slightly different to the one in the previous photograph. I wonder how many there were, and what they were used for.
I also wonder why the chosen route was through Handcross village and not straight down the A23. Were the loads too high for the bridge?
Picture added on 26 January 2014 at 19:55