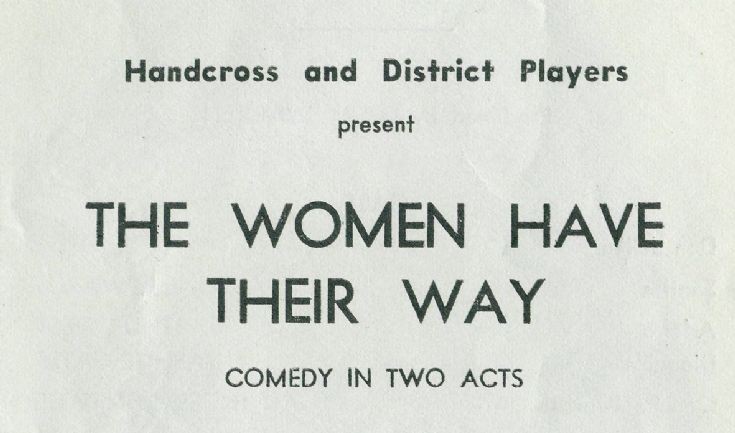 The Slaugham Archive
"The Women Have Their Way" Handcross Players
Here is the programme of the play "The Women Have Their Way" put on by the Handcross and District Players in the Parish Hall over two nights.
From a note in the programme it seems that this was the Players seventh production since their formation in 1955.
The programme lists the cast members, and many of the names will be familiar to those who lived in the parish during those years soon after the Second World War.
In particular I would pick out Margaret Jones, daughter of Don and Lilian Jakes of Handcross High Street, who married an RAF pilot, David Jones, in 1956. Sadly, tragedy struck the couple within months of their wedding when David's plane got into trouble. He was killed after delaying the use of his ejector seat to guide the craft away from inhabited houses.
Please can anyone supply any photographs or newspaper cuttings relating to the play?
Click on Open Document to view the programme.
Open Document
Picture added on 04 February 2014 at 17:14