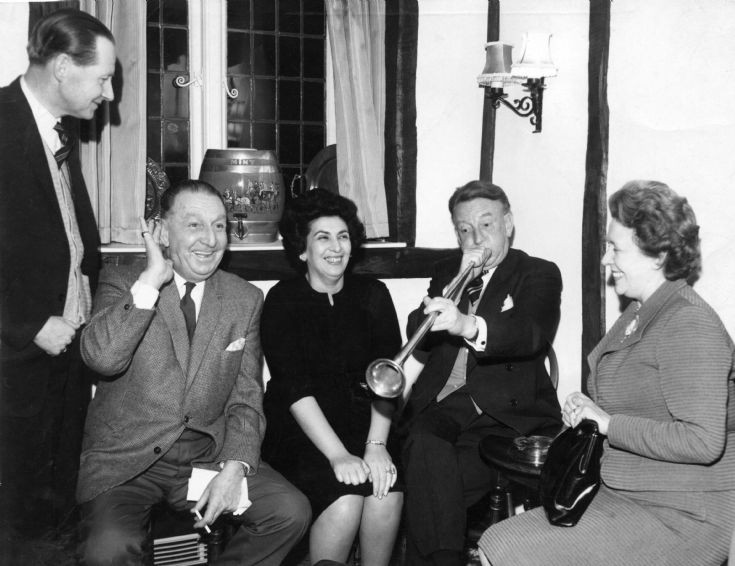 The Slaugham Archive
Have a Go comes to Handcross (2)
In a break from interviewing guests to appear on the show, Wilfred Pickles decides to "Have a Go" himself by blowing into a coaching horn.
Landlord of the Red Lion at the time was Charles Coombes, standing on the left, with his wife in the middle of the group. Harry Hudson, who will play the piano on the show, sits between them. Meanwhile, Mabel sits clutching her handbag trying to look amused at Wilfred's antics!
Click on Open Document to read a review of the show from the Crawley Courier.
Open Document
Picture added on 12 February 2014 at 12:16