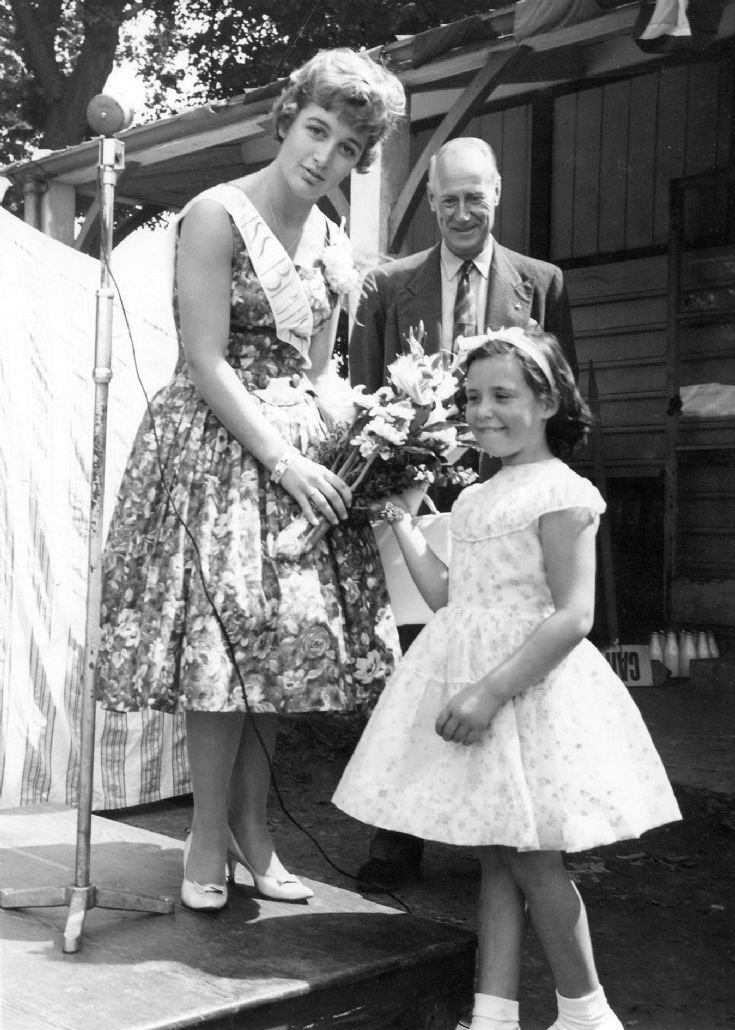 The Slaugham Archive
British Legion Beauty Queen 1959
The Handcross British Legion Queen was chosen at a Poppy Day dance held in the Parish Hall in November 1959.
The winner was Ruth Ledger from Pease Pottage, and the runner-up was Ruby Mitchell from Handcross.
Chief judge was the famous novelist, Miss Denise Robins, from Furnace Pond Cottage, Slaugham. In contrast to the modern clothes of the younger generation attending the dance, Miss Robins wore a fur stole from a somewhat earlier era.
The above photograph was taken during the following summer at the Handcross Fête. She was presented with a bouquet by 7-year-old Josephine Hawksworth, with Alan Hilder, chairman of the Handcross British Legion, looking on.
Click on Open Document to view newspaper cuttings of both the dance and the summer fête.
Open Document
Picture added on 22 March 2014 at 13:21