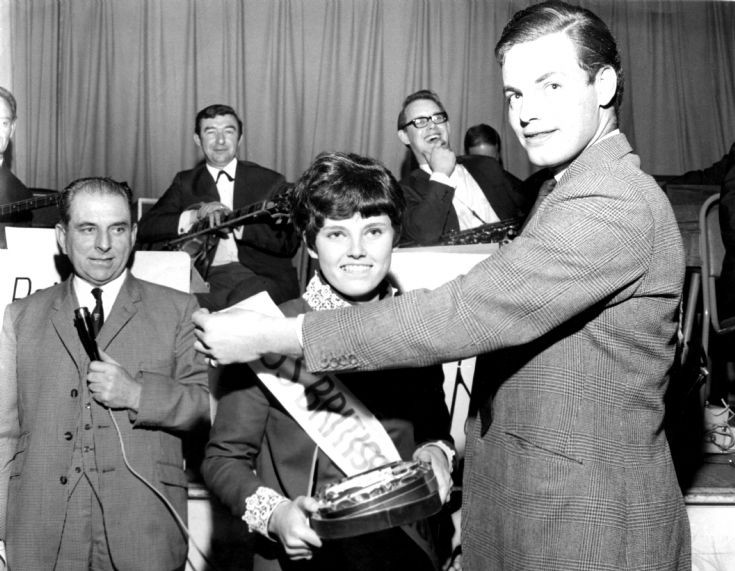 The Slaugham Archive
British Legion Beauty Queen c. 1962
At the annual Poppy Day dance the British Legion Beauty Queen receives her sash from an unknown celebrity. According to a note on the reverse of the photograph, the winner is Pat Reece, and it certainly looks quite like her, but I am not totally convinced. Please can anyone give a positive identification? I believe that Pat is on the extreme right of the short-listed contestants shown with
picture #1077
.
Also, I have estimated the date at 1962, which may be incorrect.
On the left is Roger Ray, MC for the evening, and, from his facial expression, I would guess that he has just made a joke. Certainly saxophonist Mick Hayler, fast bowler for Handcross cricket club, finds something very amusing!
I can find no newspaper cuttings for this event.
Picture added on 22 March 2014 at 20:03