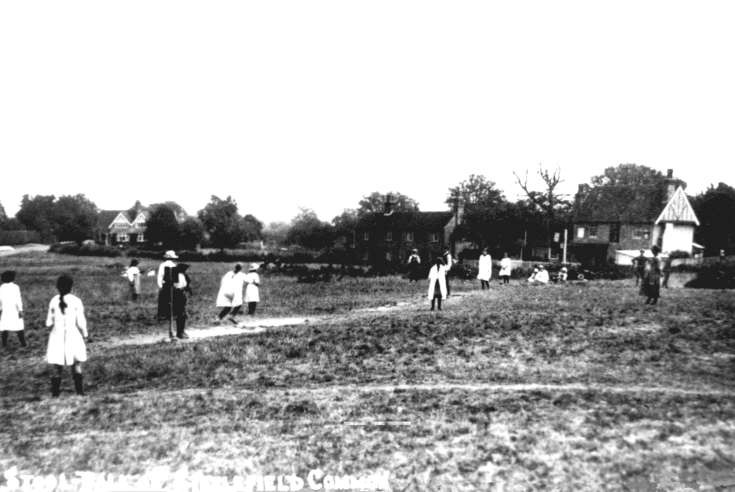 The Slaugham Archive
Stoolball on Staplefield Common
A game of stoolball is taking place on the Common at Staplefield. The ground between the wickets is well-worn indicating that the game is played there regularly. Indeed it seems the pitch is close to where the Victory Inn car park is now located; there being no need for such a facility in those days.
The girls are in everyday clothes and perhaps they are from the village school.
On the right is the Victory Inn, and on the left there is a glimpse of the Cuckfield Road with the pair of Gable Cottages overlooking the Common. Today, the last-named cottages are well-hidden behind a copse.
Picture added on 20 April 2014 at 20:34
This picture is in the following groups
Stoolball