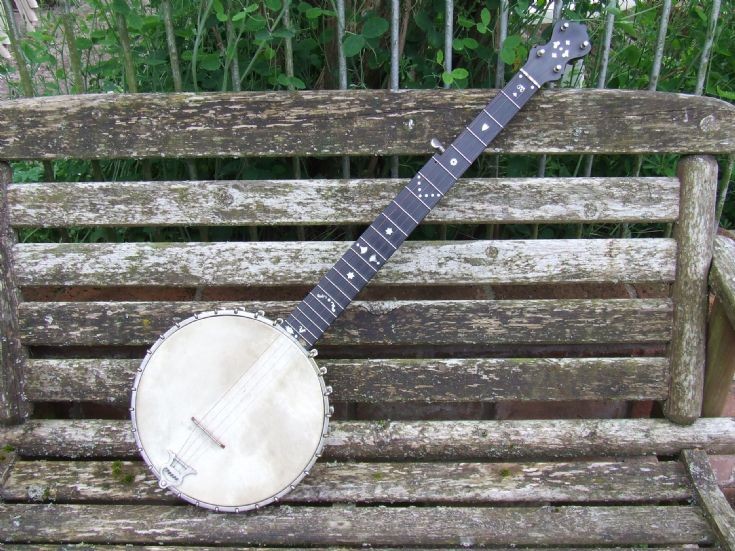 The Slaugham Archive
Minstrels banjo
The lady minstrel sitting on the left of the
picture #1117
is holding Roger Ray's G banjo, but not convincingly! It is strung to be plucked by a right-handed player with the adjusting screw for the short 5th string on top of the neck.
The banjo was taken to the front line by a British soldier in the First World War and he subsequently wrote a book featuring the instrument.
The pigskin on the head was replaced in the 1950s and is ready to be played, if only I could find that "How to play the banjo" book!
In the picture I can spot three G banjos; one at the back "wearing" a hat, and two held by the seated ladies on the left and right.
Pat O'Shea on the extreme left is holding a banjolele, as is the minstrel standing second from the right.
In addition there are three tambourines or bodhrans.
Picture added on 02 May 2014 at 10:04