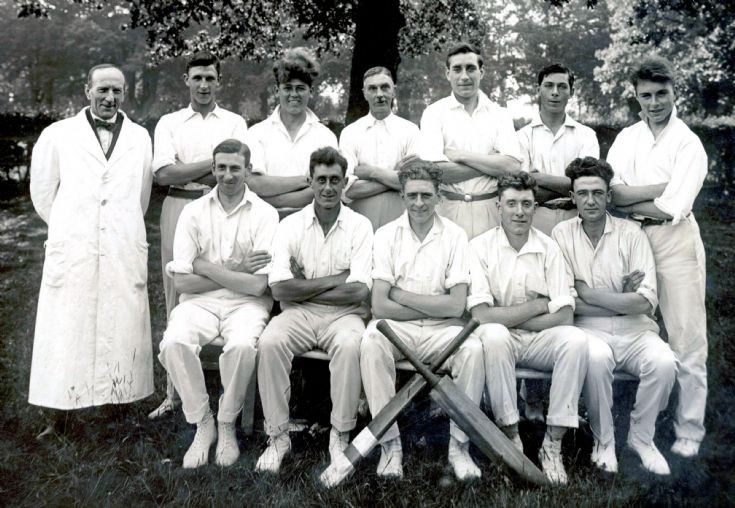 The Slaugham Archive
Pease Pottage cricket team 1929
The Pease Pottage cricket team includes some family names which will be familiar to many people living in the parish today.
From the left, back row: Harry Ray (Umpire), Fred Streeter, Fred Bailey, Charles Songhurst, Bert Hygate, Mick Mitchell, Joe Ray.
Front row: Harry Bourne, Doug Rice, Guy (Gerry) Ray, Alec Begby, Nelson Cook.
I don't know what sort of growth hormone Fred Bailey used on his hair, but he could have made a fortune if he had marketed it to those amongst us who are follicly challenged.
The Large Version shows a close up of the team.
Click on Open Document to show a copy of the minutes for the year 1929.
View Large Version
Open Document
Picture added on 07 June 2014 at 20:48