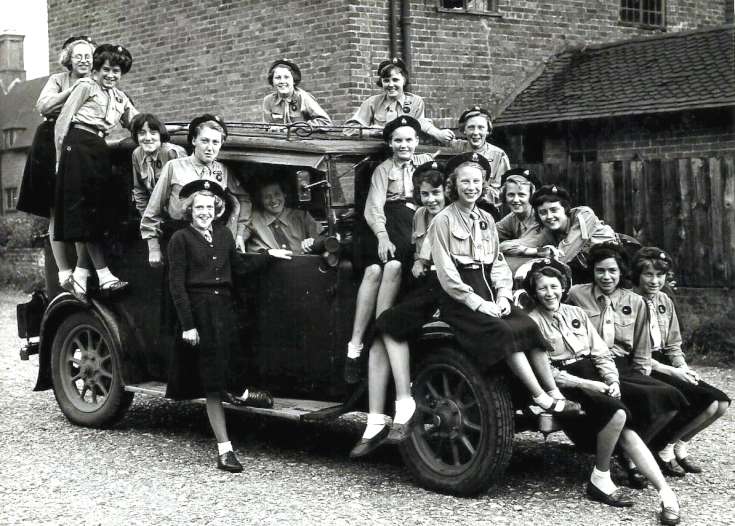 The Slaugham Archive
Handcross Girl Guides
Handcross did not have a St. Trinian's-style school in the village, but they did have a thriving Girl Guide company.
Here they are seen clambering over a pre-war car parked in the Social Club drive, with Nymans Cottages in the background.
The scanned photograph was kindly supplied by Penny Sargent in Queensland, Australia to me, Rosemary O'Shea, who added the names.
The Large Version is a numbered copy of the picture.
1 Rosemary Beet, 2 Janet Mills, 3 Joyce Holmes, 4 Penny Sargent, 5 Rosemary O'Shea, 6 Mrs Masters, 7 Doreen Kemp, 8 Penny Housby, 9 Margaret Copson, 10 Ruby Mitchell, 11 Joy Greenfield, 12 Sally Chamberlain, 13 Angela Holmes, 14 Josephine Housby, 15 Sue Brown, 16 Rosemary Kinnard, 17 Valerie Elliott.
View Large Version
Picture added on 11 June 2014 at 17:05
Comments: