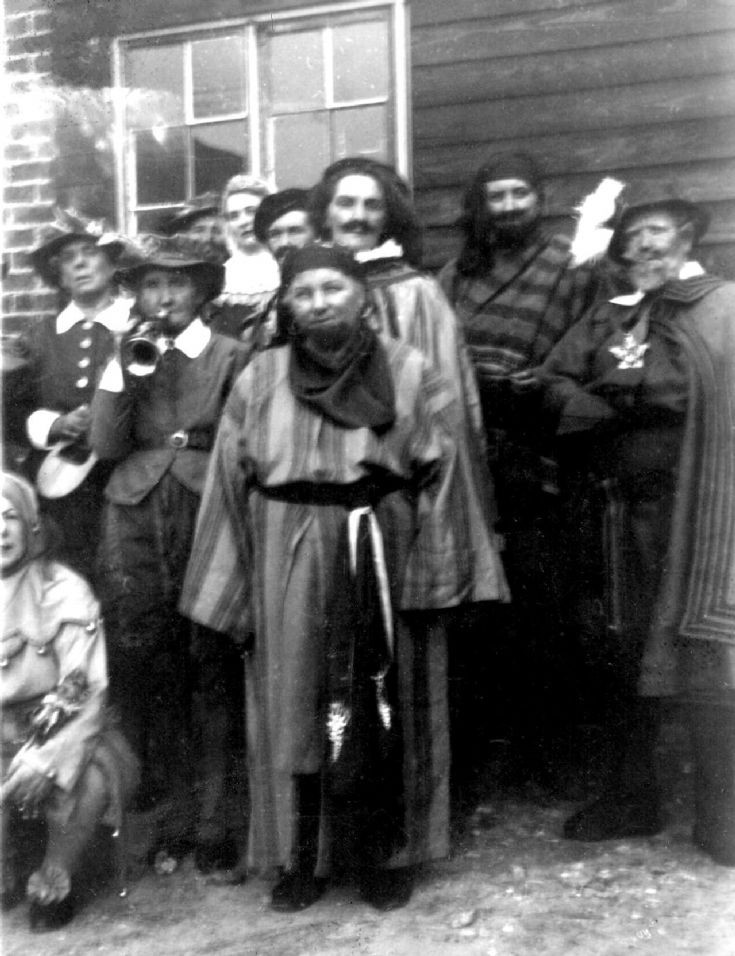 The Slaugham Archive
Shakespeare Society "Twelfth Night"
I believe this is the first production of the Handcross WI Shakespeare Society after the end of WWII. The photograph of "Twelfth Night" shows "Antonio", the sea captain, in the centre.
I can find no other details of the actors or characters, and it is difficult to recognise anyone as most of the cast are members of the WI, many wearing false beards and moustaches!
The Large Version shows another similar photograph.
View Large Version
Picture added on 28 June 2014 at 16:49