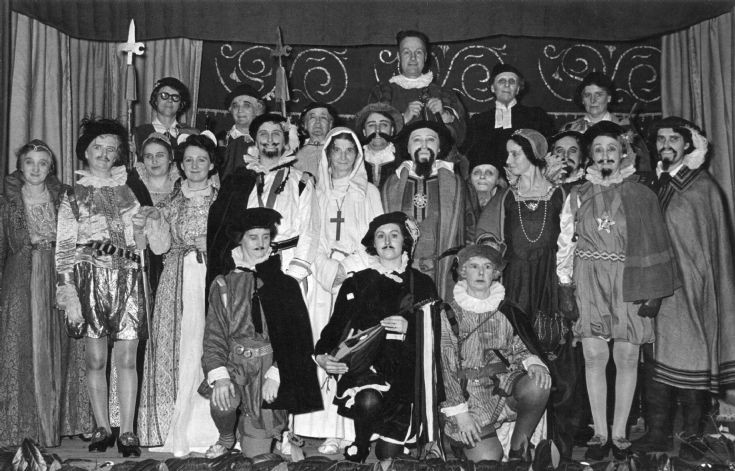 The Slaugham Archive
Shakespeare Society "Much Ado About Nothing"
The Handcross WI Shakespeare Society put on their second production of "Much Ado About Nothing" in 1951.
As usual, most of the cast were members of the WI, but at least one man was persuaded to fill one of the parts.
The Large Version includes a numbered copy of the main photograph.
1. Mrs Weston 2 Mrs Faulkner 3 Mrs Stoner 4 Mrs Ena Tulley 5 Mr P Arnold 6 Mrs Kate Sands 7 Mrs Mills 8 Mrs May Longhurst 9 Mrs Amy Shearlock 10 Mrs Edith Biggs 11 Mrs Margaret Arnold 12 Mrs Lily Jakes 13 Mrs Gladys Toogood 14 Mrs Ethel Boakes 15 Mrs Atkinson? 16 Miss Daphne Dengate 17 Miss Phyllis "Mollie" Dengate 18 Miss Louisa Jackman 19 Mrs Inge Boniface 20 Mrs Ethel Jeffery 21 Mrs Vi Johnson 22 Mrs Kathleen Funnell.
View Large Version
Open Document
Picture added on 04 July 2014 at 19:16
Comments: