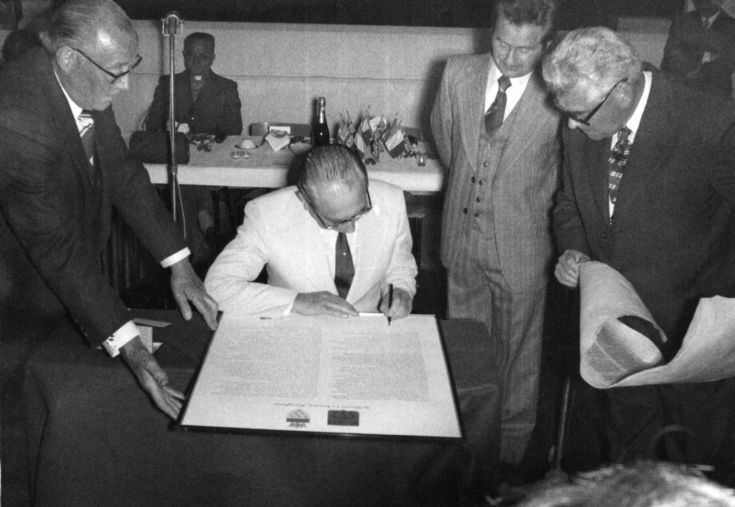 The Slaugham Archive
Signing the Twinning Charter
In the summer of 1975 the twinning weekend took place in Normandy and during the Saturday evening festivities the signing of the twinning charter documents took place.
Here can be seen Roger Ray, representing the Slaugham Twinning Association, signing one of the two charter documents. He is being closely watched by Raymond Marie, Mayor of La Ferrière on the left, Pierre Prunier, Mayor of St Martin des Besaces, and Roger de Panthou, a notaire from St Martin. In the background, the village priest is also keeping an eye on the proceedings! With all that pressure I hope my father has not sold the fishing rights on the Furnace Pond to the French trawler men!
A video of the weekend can be viewed with
picture #669
.
A small part of the tablecloth-sized charter documents has been photocopied and this can be seen on the Large Version. The gist of the first paragraph can be gleaned by the bilinguists amongst us.
View Large Version
Picture added on 16 July 2014 at 10:10