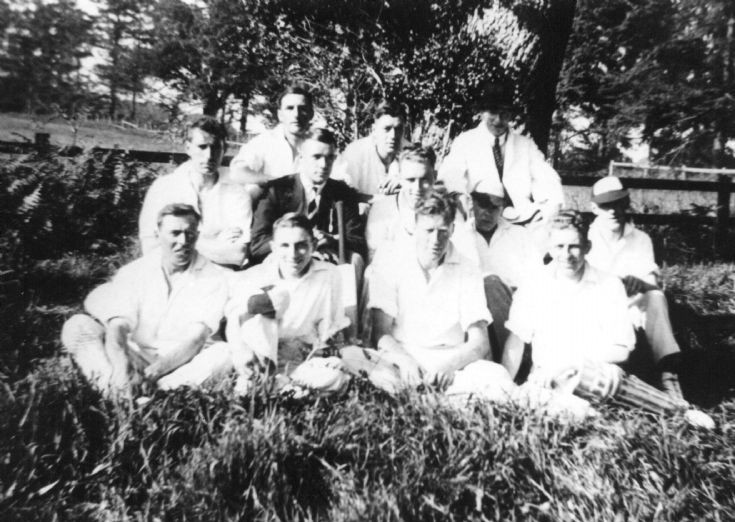 The Slaugham Archive
Pease Pottage cricket team 1930
In the long grass are Pease Pottage cricket team and their umpire taken in about 1930. Initially I could count only eleven persons but one is hiding in the shadows!
I can only name three with some certainty; Joe Ray, third from left in the middle row, and his brothers in the front row, Roger Ray second from left, and Gerry Ray extreme right.
Click on Open Document to view six newspaper cuttings from the three years leading up to WWII, and, as it turned out, the final three years of Pease Pottage cricket club.
Among those mentioned in the cuttings are Betty Longhurst, Mr F. Thomsett, Albert Cordingley, Tom Norris, Harry Ray, Joe Ray, Nelson Cook, Bert Hygate, and Ebbie Robins.
Open Document
Picture added on 31 July 2014 at 11:42