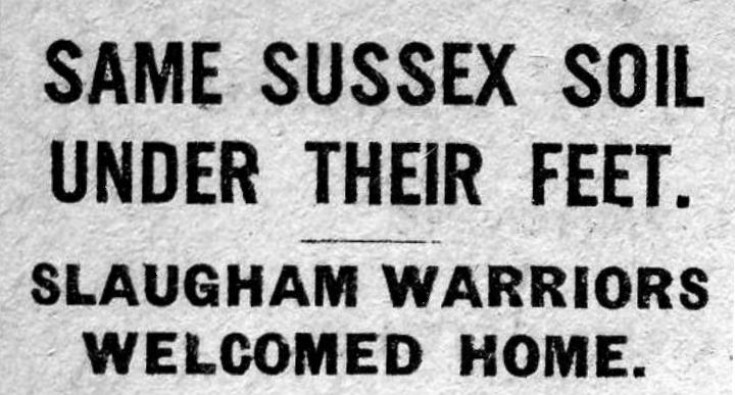 The Slaugham Archive
Slaugham warriors welcomed home
Some thirty young men and women from Slaugham served during the Second World War, but four did not return home. They were Captain Christopher Benn, Captain Kennedy Jacomb-Hood, Flight-Sergeant James Kensett, and Able Seaman Norman Nash.
A few months after the end of the war a "Welcome Home" celebration took place in the Chequers with about 60 people attending.
A full report of the evening was published in the Mid Sussex Times; click on Open
Document to view.
Open Document
Picture added on 13 August 2014 at 11:34
This picture is in the following groups
Military