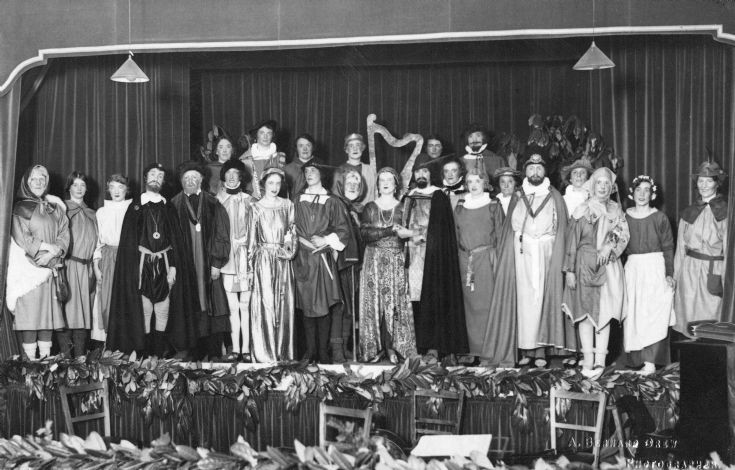 The Slaugham Archive
Shakespeare Society "As You Like It"
In about 1955 the Handcross Women's Institute Shakespeare Society put on their production of "As You Like It".
As usual the cast was large and the costumes were stunning.
From the left, the cast were:-
Back row:- Mrs Cracknell, Mrs Toogood, Mrs Sayers, Miss Hooper, Mrs Razzle, Mrs Wilson.
Front row:- Mrs Edith Biggs, Mrs Ethel Jeffrey, Mrs May Longhurst, Miss Louisa Jackman, Mrs W. Snelling, Mrs Bartlett, Miss Daphne Dengate, Mrs Lily Jakes, Mrs Doggett, Miss Phyllis "Mollie" Dengate, Mrs F. Weller, Mrs H. Tulley, Mrs B. Weller, Mrs Leppard, Mrs H. Snelling, Mrs Kate Sands, Mrs Kathleen Funnell, Mrs S. Mitchell, Mrs Mills.
The Large Version shows a close up.
View Large Version
Picture added on 18 August 2014 at 21:04