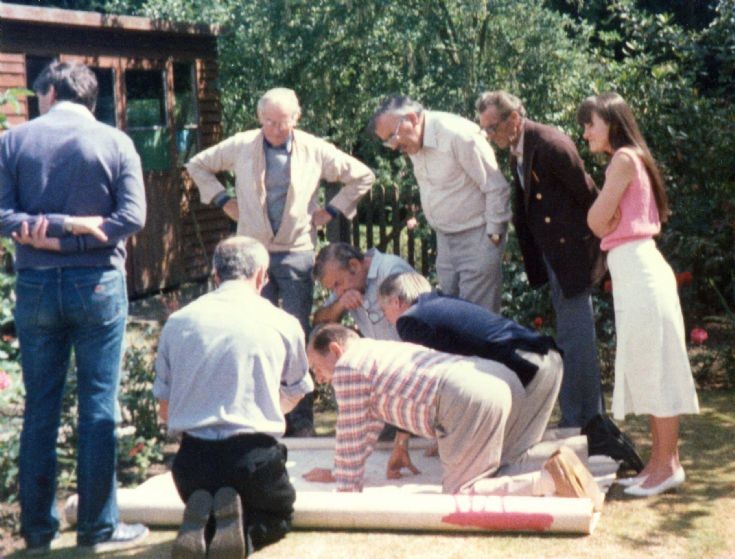 The Slaugham Archive
Slaugham Twinning Association Coffee Morning
There are no details with this photograph but it looks as if the great and good of the Parish are saying their prayers on a very large prayer mat.
However, I now learn that it was a Coffee Morning for the Slaugham Twinning Association held in Roger Ray's garden. I think they have become distracted from their coffee drinking because they are studying the 1842 Tithe Map of the Slaugham Parish.
I believe that there were three copies made for each parish; one was kept in the parish, and two in higher administrations. However, towards the end of the last century it was considered that generally the parish editions were not being kept in secure environments and they were collected and archived in better conditions at County Record Offices.
Those kneeling, nearest first, were David Pearce, Roger Ray, Fred Morgan, and Wally Cowdray.
Standing, from the left, are Unknown, Roy Leadbetter, Sid Beard, Bob Blake, and Unknown.
Please, who are the two unknowns?
Picture added on 24 August 2014 at 18:34