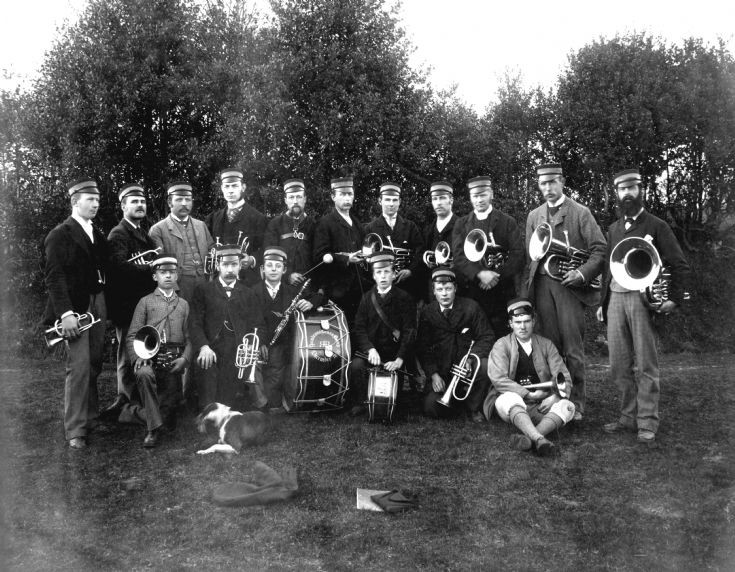 The Slaugham Archive
Handcross Band 1892
On 27th November 1891 a meeting was held in the Handcross Mission Room for the purpose of establishing a brass band in the village. The Mission Room was later converted into All Saints Church when it was consecrated on All Saints Day 1915.
The officers elected during the meeting were the Rev. G. M. Macdermott as treasurer, and James Mason as secretary. The committee members consisted of the Rev. Macdermott as Chairman, James Mason, Charles Sjoquist, William Staplehurst, H. Elliott, George Gumm, and James Cropley.
The first practice was held on January 27th 1892 and, in addition to those named above, those attending were George Elliott, H. Gribble, H. Greenfield, Mr Flint, A. Mansbridge. C. Chapman, and J. Mann.
No doubt all of those named above appear in the photograph, of which a Large Version is available.
I think the dog forgot it was a time exposure!
Although the members of the band are smartly dressed, it seems that the only items of uniform available at that time were the peaked hats.
Click on Open Document to view a copy of the minutes of the inaugural meeting.
View Large Version
Open Document
Picture added on 28 August 2014 at 12:44
Comments: