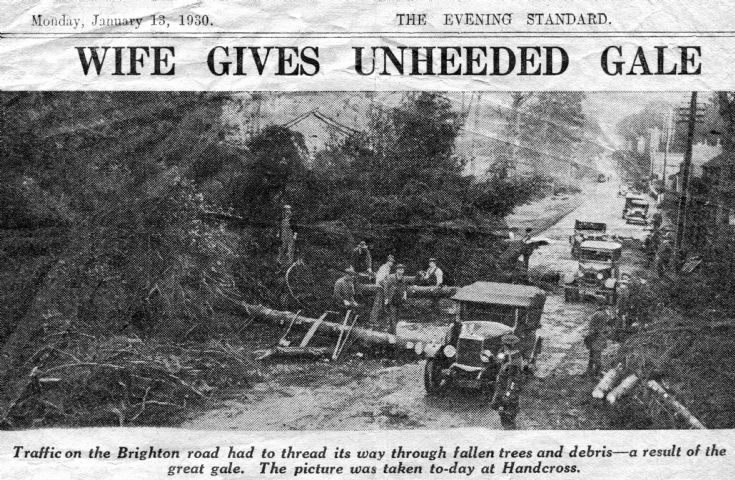 The Slaugham Archive
Gales in Pease Pottage
In January 1930 fierce winds, said to be hurricane force up to 120 miles per hour, hit Southern England and felled many trees.
Several trees were brought down in Pease Pottage and blocked the A23. With no chainsaws available it must have taken quite a long time to create a gap for the cars to thread their way through.
The Evening Standard reported that the picture was taken at Handcross, but I feel certain that it was just south of Tilgate Forest Row, Pease Pottage. The fifth word of the heading started with a "W", and it seems probable that the missing word was "Warning".
The Large Version shows how the hurricane was reported in an Australian newspaper.
View Large Version
Picture added on 18 September 2014 at 14:39