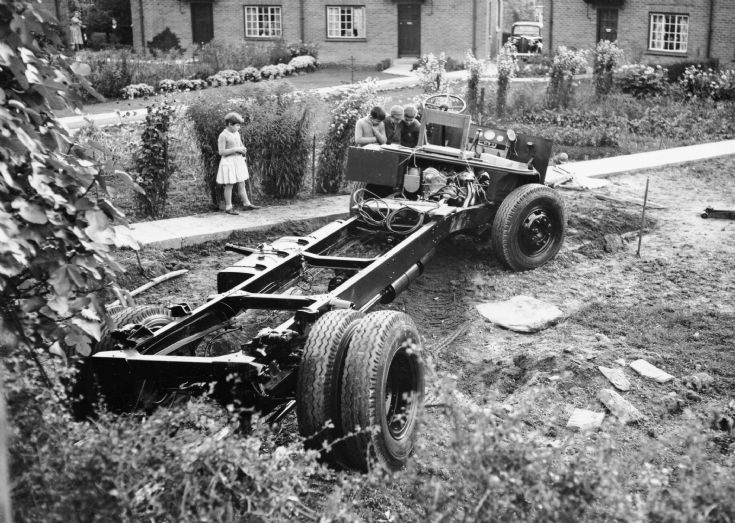 The Slaugham Archive
Lorry accident at Coopers Wood, Handcross
When I lived at Coopers Wood a lorry left the road and ended up at the end of our gardens. I am the boy wearing the cap with two friends inspecting the damage. The girl is keeping a respectful distance. Who are the other children?
The lorry was being delivered to the coachbuilders, and a photographer from the Crawley Observer came along to photograph it.
In those days they made up a temporary seat and dashboard out of plywood to deliver them, with the drivers wearing a thick coat and goggles. I don't know the fate of the driver, but wouldn't Health and Safety have a field day today!
There is a trolley jack on the extreme right, but it is not clear what it was used for.
Also, the front wheels are not pointing in the same direction which it quite a handicap.
In the top left corner of the picture are numbers 4 and 5 Coopers Wood. Therefore, could the two people be Mrs Elizabeth Sprigge from No. 4, and Jack Greenfield from No.5?
The Large Version shows a close up of the children inspecting the "cab" of the lorry.
View Large Version
Picture added on 19 September 2014 at 21:38
Comments: