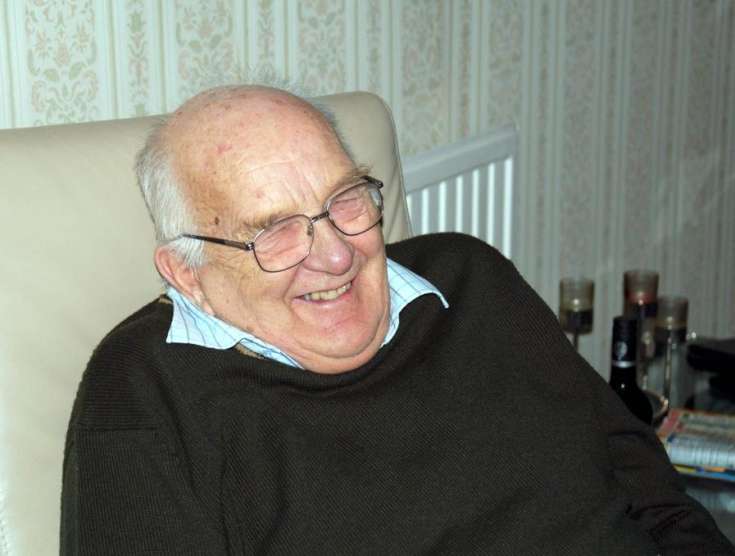 The Slaugham Archive
Arthur Shopland RIP
ARTHUR JAMES SHOPLAND
31st March 1933 - 3rd October 2014
Arthur was born in Tilgate Forest Row, Pease Pottage and moved to The Gate Lodge, Tilgate Forest Lodge when he was about five years old. He lived there with his parents, William and Esther, and his older brother, David, and their much-loved dog, Toby.
School was in Horsham and then a five year apprenticeship as a bricklayer. Then he had two years of National Service and a posting to Hong Kong. With so many fond memories of this time and place he always had a soft spot for anything "Hong Kong" (sweet and sour, usually ). How lucky? He could of gone to Easter Island!
On his return, within two years he had met and fallen in love with Valerie and they married on 29th March 1958 (his mother's birthday and a good way of always remembering the date!). It was at this time that they moved to their permanent home of Slaugham.
It was here that they bought up their family of four children, and, as they grew, so did the house. Sadly, Valerie passed away in 2008.
Arthur's work and skills as a builder can be seen all around the village, and his pride and joy when approaching his retirement were the grounds and ruins of Slaugham Place.
He had a keen interest in local history and could always be relied upon for information and facts for future reference or general interest.
Unfortunately his health had deteriorated over the last few years, and although his body was not all it was, he was blessed with being able to carry on at home with the support of his friends and family. He was also blessed to the end with an ever-sharp brain and a sense of humour to research, record, and follow his creative streak in poetry.
Arthur passed away peacefully early last Friday morning, 3rd October 2014, in the Princess Royal Hospital, Haywards Heath, with his family present.
He will be sadly missed by his children, his grandchildren, and his many friends and neighbours.
Click on Open Document to see two pictures of Arthur; one demonstrating another use for a wheelbarrow, and one of him waving goodbye.
RIP
James Shopland
Open Document
Picture added on 30 September 2014 at 14:17
This picture is in the following groups
People
Comments: