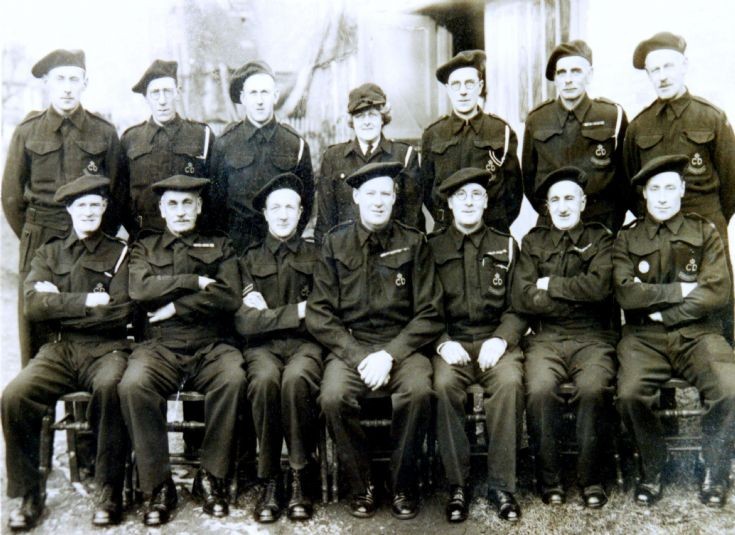 The Slaugham Archive
Handcross Civil Defence Service
The Civil Defence Service was established by the Home Office in 1935.
Their duties included the already-formed ARP (Air Raid Precautions), the wartime Auxiliary Fire Service, the somewhat-later National Fire Service, fire-watching and rescue, first aid, the issue of air-raid shelters such as the Anderson and Morrison shelters, and enforcement of the blackout regulations.
They were stood down in 1968 due to the realisation that no successful action could be carried out in the event of a nuclear attack.
The Handcross unit comprised the following.
Back row, L to R:- Unknown, Alf Gardner, Eric Parker, Mrs Parker, Percy Rowe, Bert Botting, Bill Arnold.
Front row:- Unknown, Mr Dix, Tom Carter, Dr Greville Tait, Unknown, Cecil Edward, C. Scutt.
The Large Version shows a close up.
Click on Open Document to view "call-up" papers to join the Civil Defence. It may have been voluntary, but I think you had to be a brave man to turn down their invitation!
View Large Version
Open Document
Picture added on 13 October 2014 at 19:59
This picture is in the following groups
Military