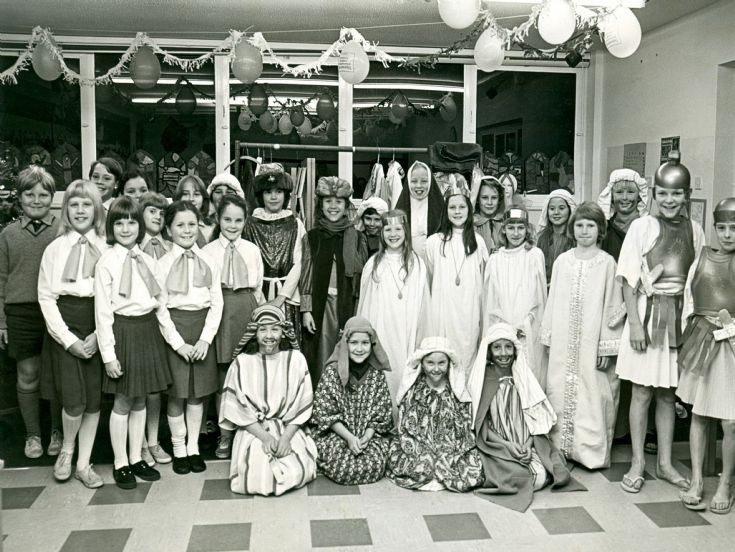 The Slaugham Archive
Warninglid School
Here is the cast of Warninglid School's "The Wonderful Star" performed by the infant class.
Click on Large Version to view a numbered copy of the photograph.
Here are the cast:-
1 Roger Brookes, 2 Duncan Thompson, 3 Claire Tyler, 4 Sarah Blake, 5 Tracey Gibson, 6 Unknown, 7 Tara Fraser, 8 Stuart Rogers, 9 Jackie Elves, 10 Daniel Jones, 11 Samantha Edwards, 12 Nicola Baillet, 13 Tiffany Pearce, 14 Lucy Thompson, 15 Unknown, 16 Darren Holt, 17 Peter Lawson, 18 Unknown, 19 Bryony Thompson, 20 Jane Strong, 21 Nigel Bennett, 22 Timothy Woolven, 23 David Frewer, 24 Lorraine Graves, 25 Anna Martinez, 26 Nicola Whitmarsh, 27 Samantha Pratt.
Click on Open Document to view the programme.
With thanks to Don and Yvonne Sinclair with help with the names. Please can anyone add more names or correct those above?
View Large Version
Open Document
Picture added on 22 October 2014 at 18:42
Comments: