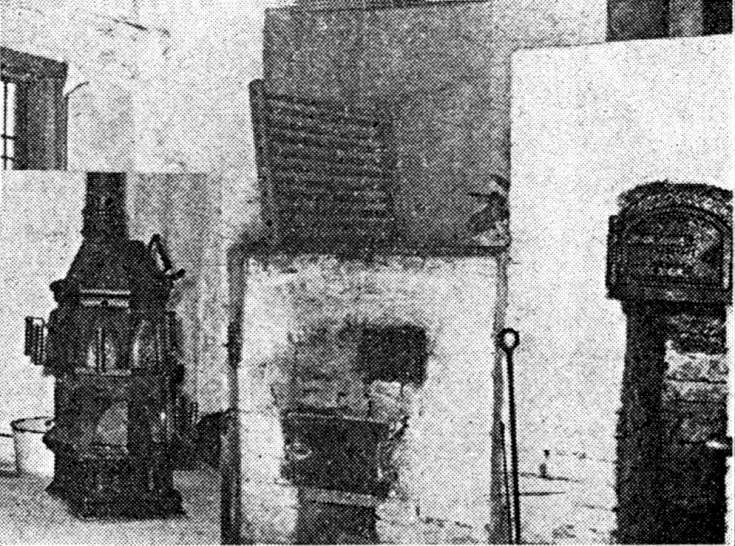 The Slaugham Archive
Laundry at Lower Ashfold, Slaugham
Today it is hard to believe that in the early part of the last century Lower Ashfold, located just above the Furnace Pond in Coos Lane, Slaugham, was the location of a busy laundry. Passers-by would notice many clothes posts in the garden with wires criss-crossing them supporting rows of washing.
The photograph shows the two large coppers, one for boiling the clothes and one for heating the hot water to transfer to three large wooden tubs where the clothes were washed by hand. The stove inset on the left was used for heating up to 30 irons supported in racks around the outside. No steam irons in those days!
Captain E. C. Eric Smith lived there with his wife, Helen, from 1917 until he died in 1950. I can find no trace of the laundress, Mrs Stiles, living there and cannot be certain when this photograph was taken.
The accompanying newspaper article can be seen by clicking on Large Version.
View Large Version
Picture added on 24 October 2014 at 11:50
Comments: