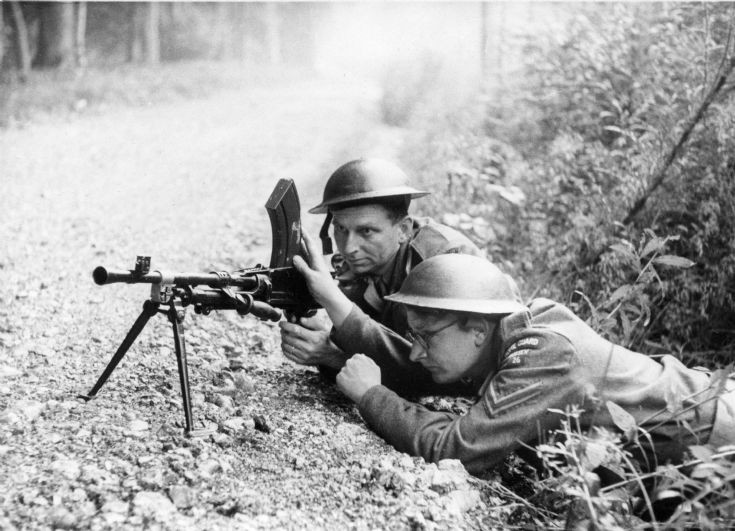 The Slaugham Archive
Handcross Home Guard in training
The Handcross Home Guard seemed to be quite well equipped with Roger Ray operating a machine gun, but wearing his tin hat in a rather jaunty manner. I can find no evidence that they were supplied with live ammunition, though!
Assisting him is Lewis Creed, a schoolteacher from Ashfold School.
The unit was formed in 1952 and disbanded in 1956 due to a lack of a credible enemy invasion. The country had entered the so-called Cold War during which the talk was of a four-minute warning given before the arrival of inter-continental ballistic missiles. This was hardly the sort of threat that the Home Guard had been trained to deal with!
The Large Version shows a letter received by Roger Ray. He had served in the blue uniform of the RAF during WWII, but had finished his days of service in the khaki worn by the Army.
View Large Version
Picture added on 12 November 2014 at 11:59
This picture is in the following groups
Military