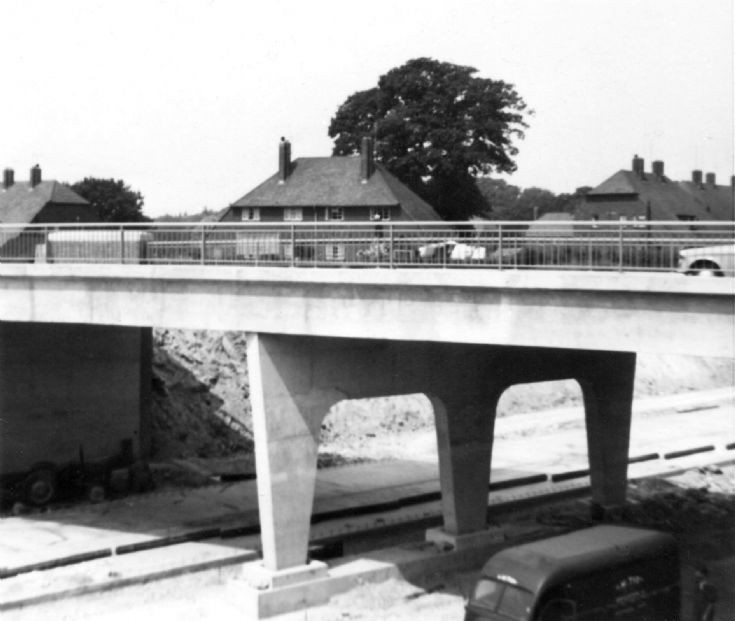 The Slaugham Archive
The new bridge, Handcross
The new bridge at Handcross looks almost complete and the excavator has removed the remainder of the causeway from under the bridge. However, a small part of the temporary road was left as parking for Rose Cottage, Wheel Cottage, and the church. It seems that the new A23 dual carriageway still requires its top surface before the road can be opened to the public.
In the background is the new housing estate of Truggers. In the middle of the picture is No. 30 Truggers and I can spot a man on a ladder at a first floor window. I hope he was the window cleaner and not a burglar!
The occupants of No. 30 at that time were either Colin and Evelyn Botting who married in 1957, or their predecessors.
Picture added on 12 November 2014 at 14:45
Comments: