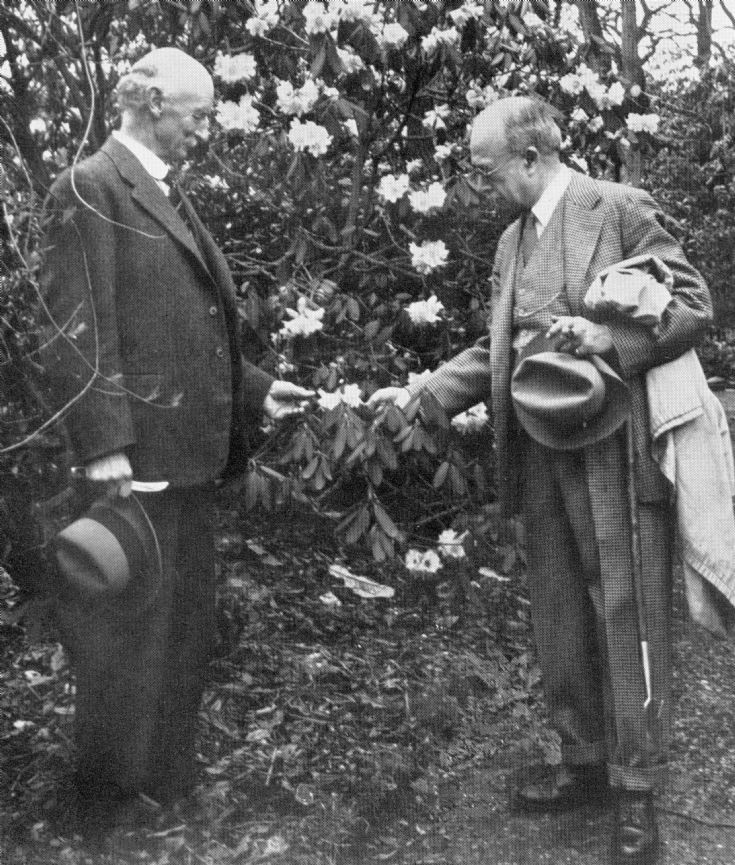 The Slaugham Archive
A tribute to Colonel Messel of Nymans
In 1892 Colonel Leonard Messel arrived at Sussex where his parents, Ludwig and Annie Messel, had purchased the Nymans estate located between the villages of Handcross and Staplefield.
He is pictured here on the left with the former head gardener of Nymans, James Comber, whom Ludwig Messel had appointed in 1895.
Throughout World War One, Colonel Messel received almost 500 letters from serving men whom he had recruited and trained. The intimate letters were sent to his home at Nymans and describe the thoughts and experiences of ordinary soldiers fighting in Europe.
When war with Germany was declared in 1914, Colonel Messel's German background debarred him from serving overseas. Instead, he joined the Volunteer Movement, the forerunner of the Territorial Army, and devoted much of his time to training those who had enlisted locally. For the soldiers of the Fourth Reserve Battalion of "The Buffs", Colonel Messel was a friend, confidante and constant support.
To commemorate the 100th anniversary of the start of World War One, the BBC have made a short radio programme featuring Colonel Messel's contribution towards the war effort and, in particular, the letters he received from the front line.
I am obliged to John Skinner for informing me of the audio.
Use the controls below to listen. It lasts just 14 minutes and is thoroughly recommended.
Picture added on 13 November 2014 at 15:53
This picture is in the following groups
Nymans