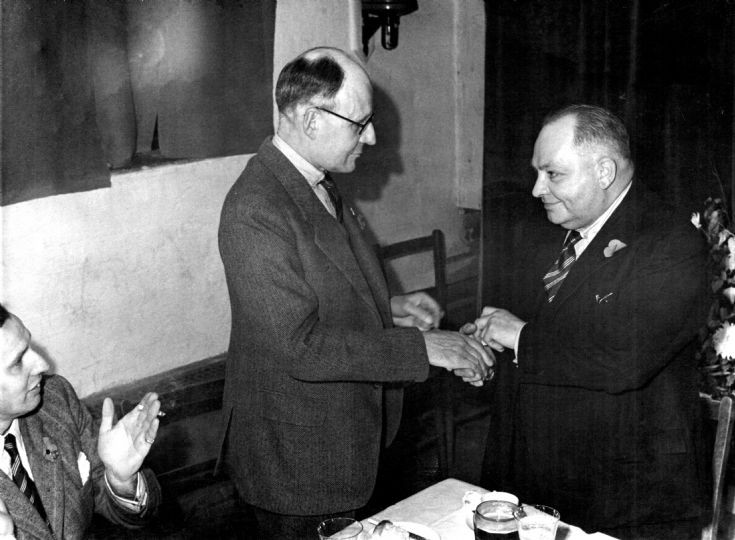 The Slaugham Archive
British Legion presentation to Ralph Tulley
Following the First World War, some 250 men returned to civilian life in the four villages of the Slaugham Parish and the village of Staplefield, and a similar number after the Second World War. To assist in their return, Ralph Tulley devoted a great deal of his time and energy to their service. In recognition of this work, which he undertook in addition to his other duties in the villages, the Handcross and District branch of the British Legion conferred on him the honour of presenting him with the Gold Badge of the Legion.
The presentation, which was a complete surprise to Mr Tulley pictured on the right, was made by Colonel J. Raymond Warren O.B.E., M.C. at the annual Legion dinner in the Parish Hall.
To view a newspaper cutting of the event, click on Open Document. Also included are two clippings relating to the help given by the British Legion to local servicemen returning to civilian life, and also a report of the memorial service held in All Saints Church during which an oak tablet to the memory of those who loss their lives in the two World Wars was dedicated by Rev. Edward Bradbrooke.
Open Document
Picture added on 15 December 2014 at 15:45