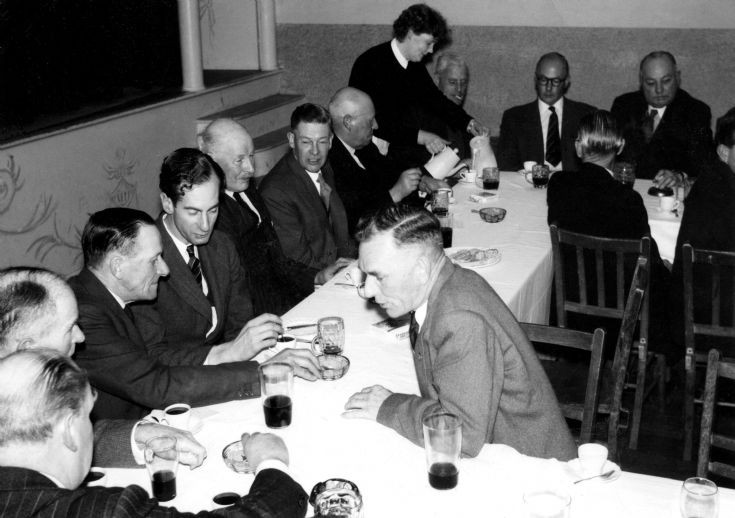 The Slaugham Archive
British Legion dinner and entertainment
This is a view of just a few of the British Legion members attending their annual dinner held in the Parish Hall in Handcross.
I can identify some, being in the light-coloured suit Joe Ray, opposite him with hand on the ashtray Archie Mills, two places beyond is Col. Giles Loder, beyond the lady serving is Rev. Edward Bradbrooke, and at the back on the right Ralph Tulley.
Please can anyone identify others.
Click on Open Document to view three newspaper cuttings relating to Legion matters of that era.
Open Document
Picture added on 18 December 2014 at 20:45