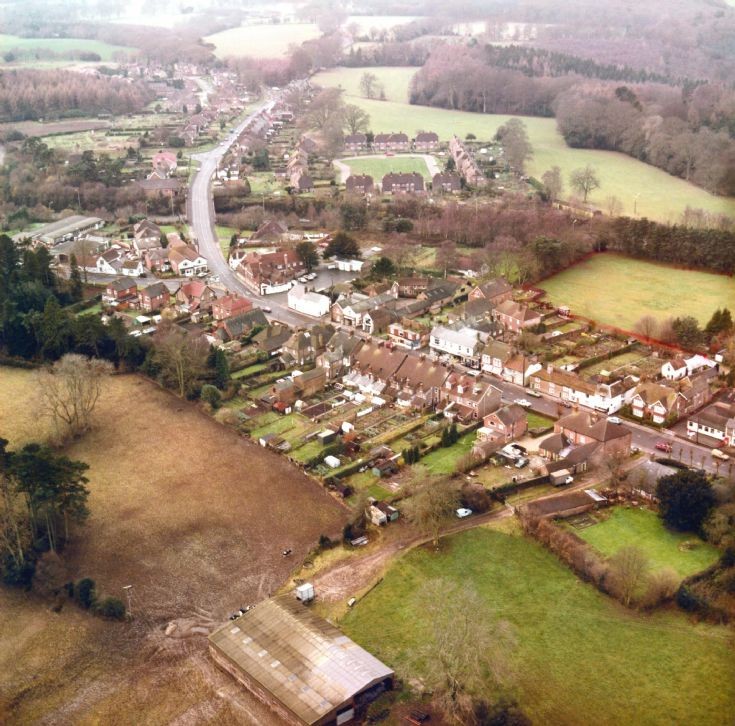 The Slaugham Archive
Aerial view of Handcross (2)
This aerial view is the second of three used to illustrate the location of the development of The Forge and Windmill Platt. See
picture #1341
and
picture #1343
for the other views.
To the rear of the buildings on the west side of Handcross High Street can be seen a field edged in red, being part of the location of the site.
The picture is interesting in that it also shows land to the south of Truggers which is currently (2015) under discussion regarding possible development.
The traffic calming measures in the High Street had yet to be introduced and, indeed, there seems to be plenty of room for all to park.
All credit much go to the residents of Oakley Cottages and Rose Cottages for keeping their back gardens so neat and productive.
The Large Version allows a close up.
View Large Version
Picture added on 04 January 2015 at 17:11