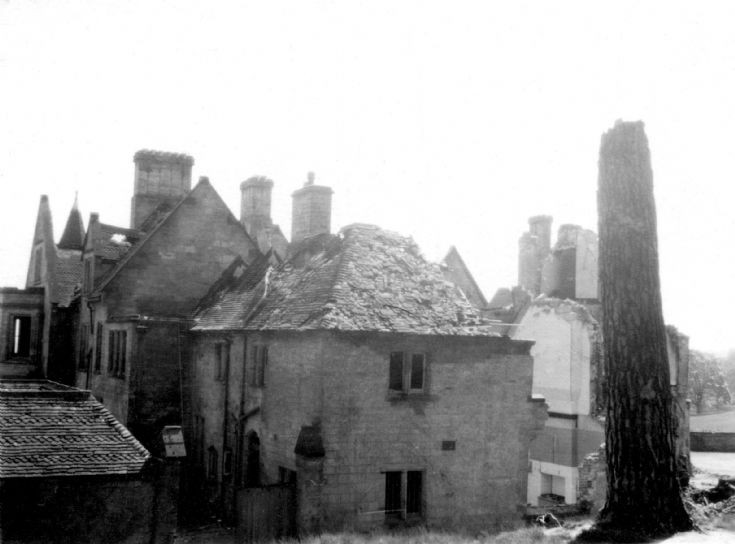 The Slaugham Archive
High Beeches house damaged by Halifax bomber
Following the devastating crash and subsequent fire caused by the Halifax bomber falling on High Beeches house, a lone Scots Pine seems to have been involved in the incident. It seems impossible to guess whether it was hit by the plane or simply caught fire, although it seems quite a distance from the building.
Since writing the above I now see that local resident, Basil Blackman, was quoted as saying that "When an engine cut out, it started circling on the remaining engine until it struck a pine and then a beech tree, catapulting it into the house." Perhaps this is the actual pine referred to.
The photograph was taken from the north.
The Large Version shows a view from the southeast. Horrifyingly, there appears to be a rope ladder hanging down from the upper balcony nearest the camera, and some sort of platform protruding from the second floor window.
No doubt these relate to desperate efforts by the residents to escape from the burning building in the middle of the night.
View Large Version
Picture added on 11 January 2015 at 19:49