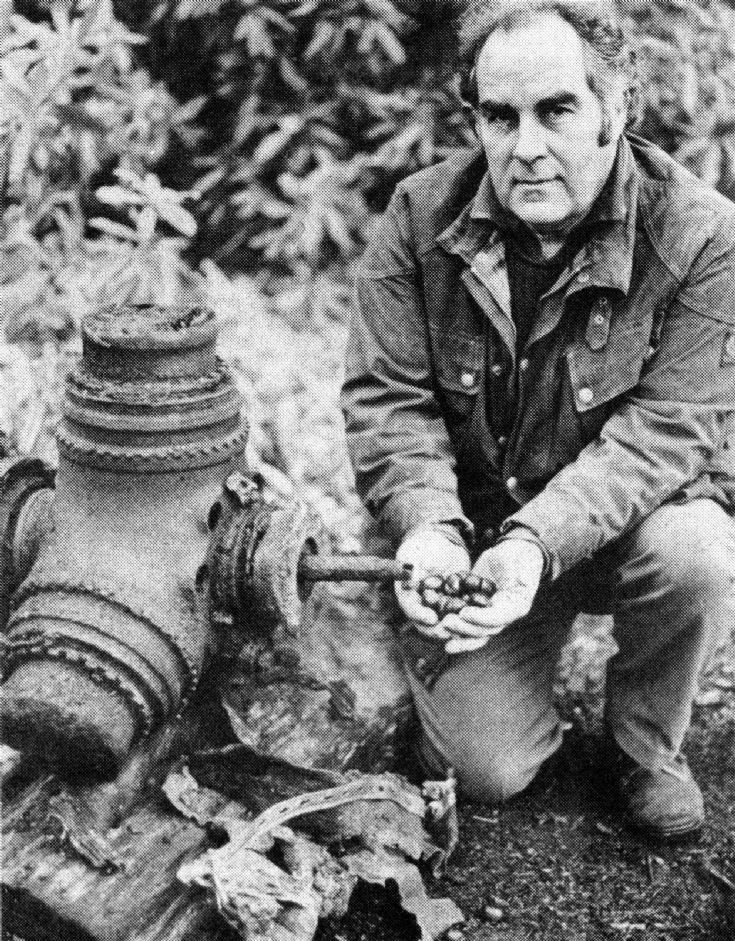 The Slaugham Archive
Basil Blackman with Halifax propeller hub
Basil Blackman lived close to High Beeches where the Halifax bomber crashed in March 1943. He remembers the plane coming down and the sound of bullets going off in the fire. Some forty years later he came upon a large rusty metal object which was identified as being one of the aircraft propeller hubs.
Basil's grandfather, Bob Stoner, was night watchman at the stables on the night the plane came down and became a local hero when he dashed into the blazing ruins and rescued Mrs Sarah Loder, the invalid mother of Col. Giles Loder. She died fairly soon after the incident, aged 87.
The Document shows two newspaper cuttings relating to Basil and his grandfather.
Open Document
Picture added on 13 January 2015 at 15:01
Comments: