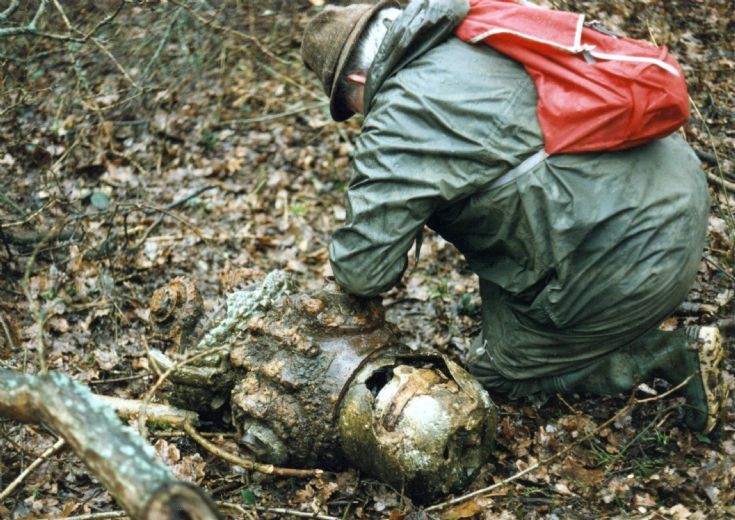 The Slaugham Archive
Mystery object found in the woods
I have no details of this photograph whatsoever, but the woods around Balcombe Lane in Handcross seem to be littered with rusty pieces of machinery!
I think it unlikely that he is bomb disposal officer as they do not wear scarlet rucksacks, and, anyway, I don't think the object is an unexploded bomb.
Perhaps it is part of the crashed Halifax which fell on High Beeches, but do bombers have pinion and crown differential gears?
Please can anyone identify the man, the object, or what he is doing?
Select Open Document to view two close up pictures of the object.
Open Document
Picture added on 13 January 2015 at 17:06