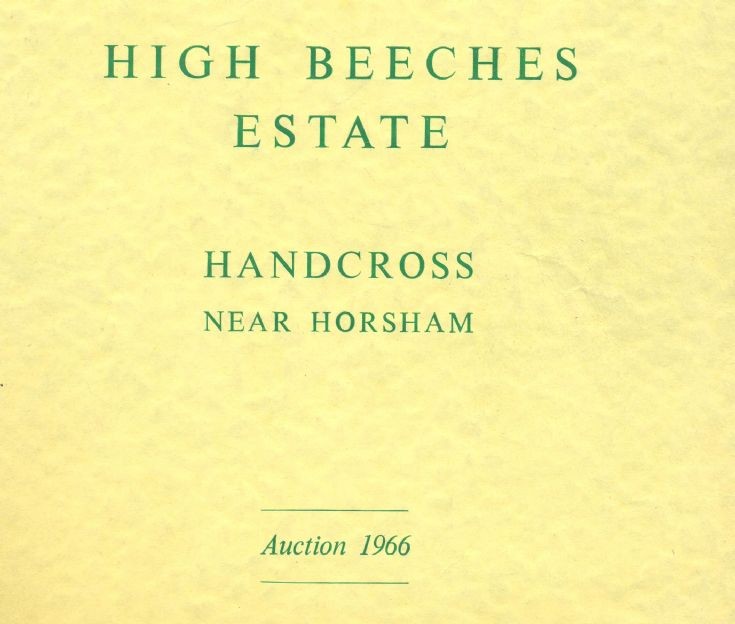 The Slaugham Archive
High Beeches auction 1966 Lots 1 to 5
Lots 1 to 5 in the particulars of the sale by auction of the High Beeches estate can be viewed by selecting Open Document.
The prices fetched have been inserted against each lot by hand. The High Beeches Nursery was withdrawn from the sale, presumably because it did not reach the reserve price.
It will be surprising to many local residents that the estate stretched all the way from Balcombe Lane, Handcross to Upper Common, Staplefield.
Included in this section of the auction particulars are the site and gardens of the ruined High Beeches house, High Beeches Nursery, and Rocks Farm, Staplefield.
The map enclosed with the auction particulars can be viewed on
picture #1359
, and details of lots 6 to 16 on
picture #1361
.
Open Document
Picture added on 17 January 2015 at 17:56
Comments: