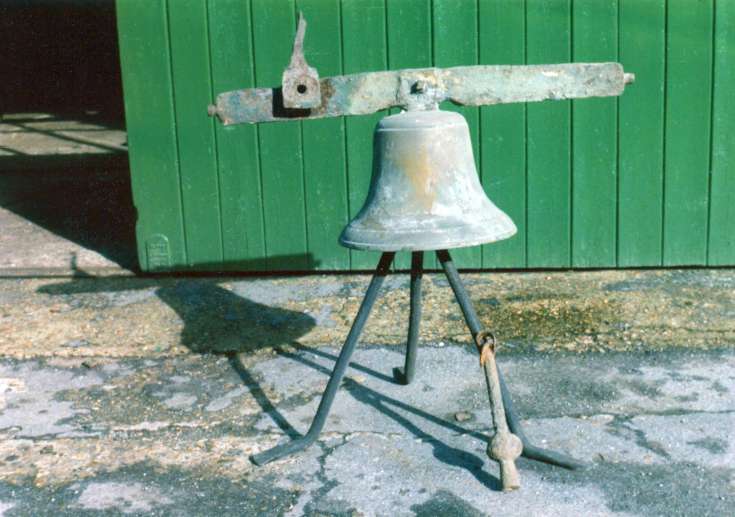 The Slaugham Archive
Handcross school bell awaiting restoration
As part of the centenary celebrations for Handcross Primary School it was decided to refurbish the old school bell and house it in a new iron frame. Mr Archie Quick was commissioned to complete this work, and the photograph above shows the bell awaiting restoration in his yard behind the old garage in the High Street.
The bell was re-hung with great ceremony and this section of the centenary celebrations can be viewed at 1m 15sec on the video attached to
picture #771
.
As I write this in February 2015, there are concerns among some former pupils, me included, that the 137-year-old bell and its frame have gone missing. Their comments can be seen on the same page as the video. So far no mention has been made about the wooden plaque which accompanied the bell which read "Re-hung for the School's Centenary. July 1978".
The school raised over £700 from supporters and ex-pupils and this helped to pay for the work on the bell and an oil painting of the old Victorian building.
According to the comments on
picture #771
, the bell "has been disposed of", and "sent for repair and was broken". Please can anyone give a definitive explanation of its whereabouts, and when it is going to be restored to its original location?
Picture added on 07 February 2015 at 20:55