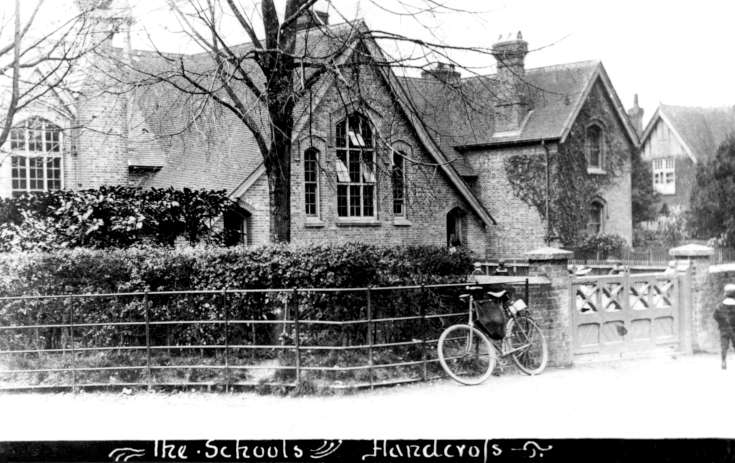 The Slaugham Archive
Handcross school exterior
I believe this is the earliest photograph I have of the exterior of Handcross Primary school. Several children can be seen in the playground, but one boy appears to be reluctant to enter the gates!
The bike is not that unusual but the made-to-measure pannier bags suspended from the cross bar certainly are.
Through the trees in the top left corner can be seen the old bell tower which was found to be in a poor state of repair in the latter part of the last century and was removed. However the bell, which can just be made out despite a couple of branches in the way, was saved and re-hung in a new frame on one of the exterior walls facing the road.
Select Large Version for a close up.
View Large Version
Picture added on 09 February 2015 at 16:10
Comments: