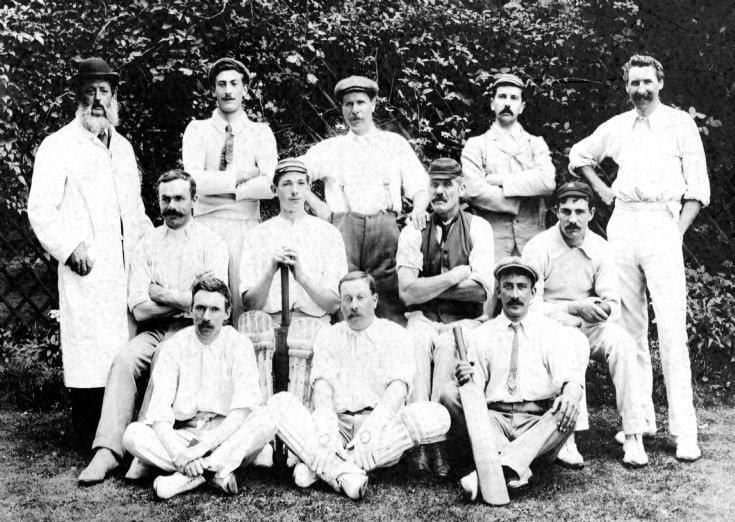 The Slaugham Archive
Handcross cricket team
Except for the date of 1909 written on the reverse of the photograph, no other details are supplied.
I have entitled it as being Handcross cricket team, but it could be one of the estate teams from the village.
The only one I can identify is the umpire, George Heather. He lived originally in the lodge at Ashfold, and then moved to the High Street, from where he plied his trade as a landscape gardener.
Click Large Version for a close up.
Select Open Document to view a copy of the impressively-produced Balance Sheet for Handcross cricket club for the 1909 season. I note that Mr Heather was paid £1.5s.0d during the year, which adds weight to the suggestion that the photograph was of the Handcross village team.
A horse was hired for 10/- but it is not clear to me whether it was used for pulling a gang mower around the pitch, or to drag a wagonload of players to an away match!
The great and good of the parish made donations to the club, probably some in their capacity as vice-presidents. These included Thomas Pickard Warren and his 20-year-old son, John Raymond Warren, of Handcross Park, Charles Nix of Tilgate Forest Row, Pease Pottage, and Giles Loder of High Beeches.
It's nice to see that two competing breweries had recycled some of the monies they had received from the players after the game!
View Large Version
Open Document
Picture added on 10 February 2015 at 19:57
Comments: