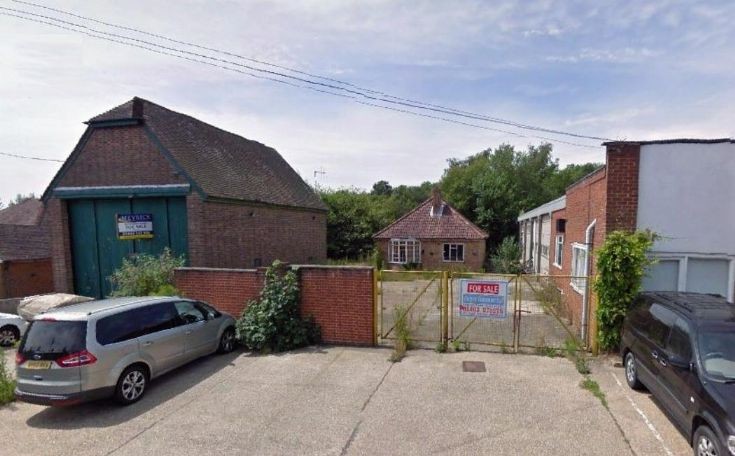 The Slaugham Archive
Housing development in Brighton Road, Handcross
Major works are afoot in the Brighton Road, Handcross as the demolition gang move in. The above photograph shows the three buildings affected prior to the start of the building works. Ten further pictures taken during their demolition in February 2015 will follow.
On the left is the old Southdown bus garage, where the No. 78 Handcross to Horsham double-decker bus was housed overnight. The route also included Balcombe in its timetable two days each week.
In the centre is the bungalow, "Caburn", which was included within the planning application with the factory on the right.
All three properties are to be demolished and replaced by 9 residential buildings. Of these, seven are to be built on the site occupied by "Caburn" and the factory, and are destined to be named "St Georges Cottages" according to the planning documents.
The Large Version shows that only about half of the bungalow is still standing.
Select Open Document to view the factory still intact, but looking doomed!
View Large Version
Open Document
Picture added on 19 February 2015 at 16:51