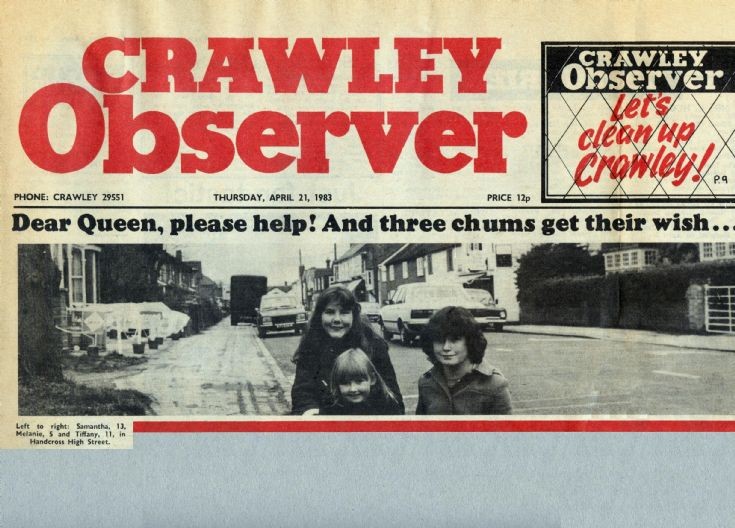 The Slaugham Archive
Handcross and the Peril of the Yellow Lines
Without any local consultation, the highways department of West Sussex County Council painted double yellow lines down the eastern side of the High Street in Handcross to increase the flow of the through traffic in both directions. It may have been welcomed by the traffic passing through the village, but it was an unmitigated disaster for the village, the local shops, and the inhabitants. The shoppers who arrived by car could never find anywhere to park, the trade in the shops plummeted, and the pedestrians sometimes had to wait several minutes before they could find a gap between speeding cars to cross the road.
News filtered through that the introduction of the yellow lines was instigated by the wife of a county or district councillor, who had been driving her large vehicle pass the shops towing a horsebox and had been delayed by a couple of minutes due to congestion. It seems she put pressure on her spouse to prevent delays to motorists by converting the High Street into a free-flowing arterial road!
Here are three local schoolchildren who did not like the yellow lines and managed to attract more publicity to the problem than any adult could possibly do by taking it to the highest person in the country.
From the left they are Samantha Gordon (13), Melanie Smith (5), and Tiffany Pearce (11).
Select Open Document to read the full report. The story continues in
picture #1399
.
Open Document
Picture added on 06 March 2015 at 19:11
Comments: