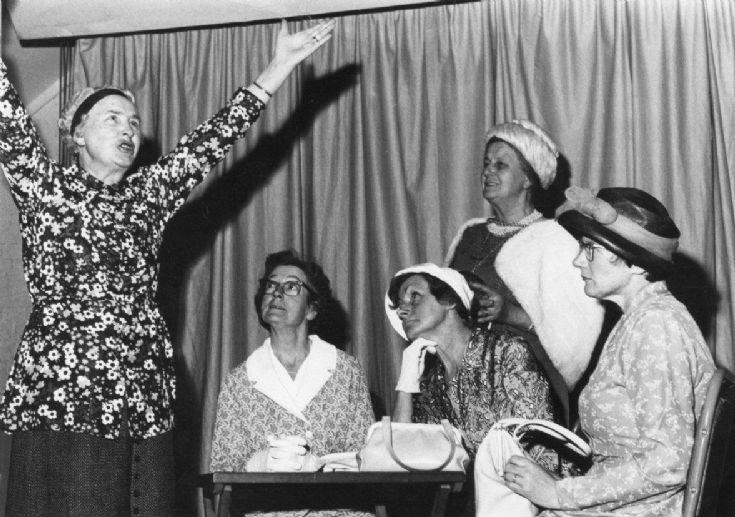 The Slaugham Archive
Mystery stage production in Handcross
There are no details attached to this photograph but all but one of the actresses can be named.
From the left they are: Mrs Edith Biggs, Mrs Adeline "Addie" Edwards, Mrs Vi Johnson (Nashlands), Mrs Lily Jakes, Unknown.
Please can anyone identify the lady on the right, the production, or the year?
Picture added on 11 March 2015 at 10:52