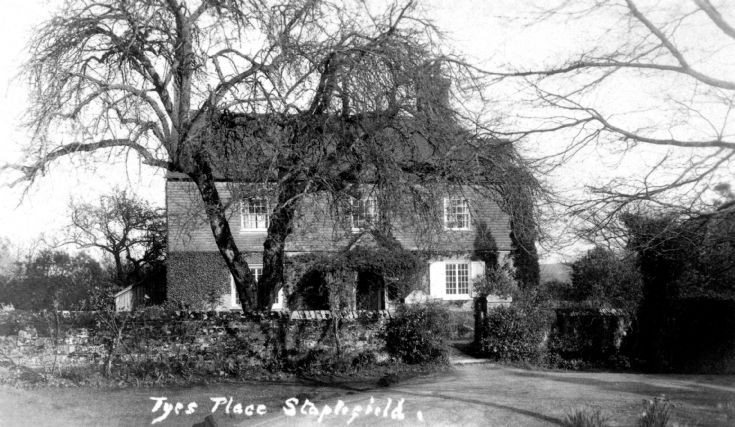 The Slaugham Archive
Tyes Place, Staplefield
Tyes Place off Brantridge Lane, Staplefield features in this photograph. Other views and information of this attractive property can be seen on
picture #792
and
picture #793
.
The postcard was sent in 1923 to "Wicks", Mr H. Wicks of Brixton Hill, London, and the style of writing suggests that the recipient was once a servant of some kind.
The sender was "Gale", but I can find no trace as to her identity.
On the previous day, the family at Tyes Place had been visited by the Bishop of Gibraltar and two of his canons for almost two hours.
The holder of that office in 1923 was Bishop John Greig (1865-1938) who served in that position from 1921 to 1927.
I am intrigued as to who lived in Tyes Place at that time and why they were visited by a bishop and his entourage. Please can anyone assist?
The Large Version shows a close up of the picture.
Click on Open Document to view the reverse of the postcard.
View Large Version
Open Document
Picture added on 15 March 2015 at 20:29
Comments: