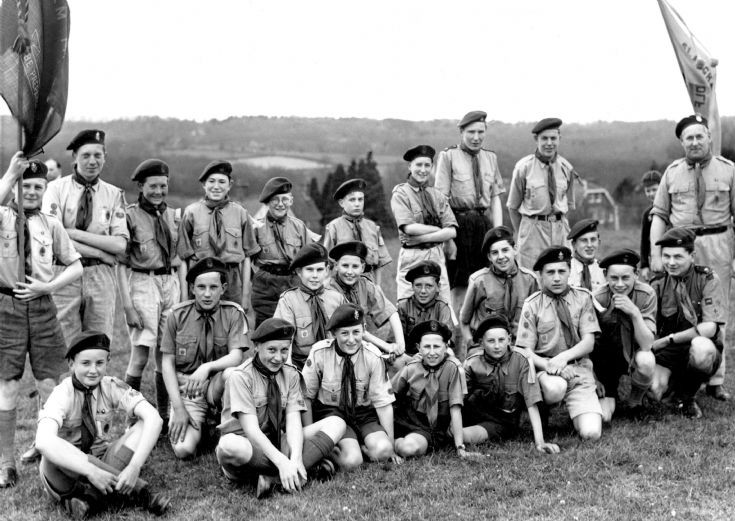 The Slaugham Archive
Handcross scouts
The 1st Slaugham Scout Troop are gathered under their green standard on the left, but I can see the yellow Wolf Cub standard on the right with one of the pack lurking in the background.
Perhaps the event is the Hardy Cup, an annual inter-troop competition, but I cannot recall the cubs attending so perhaps it's not.
The Large Version shows a numbered copy of the photograph.
1 David Knape, 2 Bill Boxall, 3 Clwyd Masters, 4 Rodney Pattison, 5 Andy Sargent, 6 Malcolm Littlejohn, 7 Godfrey Parker, 8 Mick Pateman, 9 Tom Chamberlain, 10 Eric Parker (Scoutmaster), 11 Dennis Johnson, 12 Lionel Copeland, 13 Andrew Wickham, 14 Colin Boniface, 15 Derek James, 16 Terrence Marshall, 17 Norman Leppard, 18 Chris Johnson, 19 Mick Hayler, 20 Barry Ray, 21 Unknown, 22 Ron Verlander, 23 Unknown, 24 Unknown.
Please can anyone add more names?
View Large Version
Picture added on 26 March 2015 at 12:00
Comments: