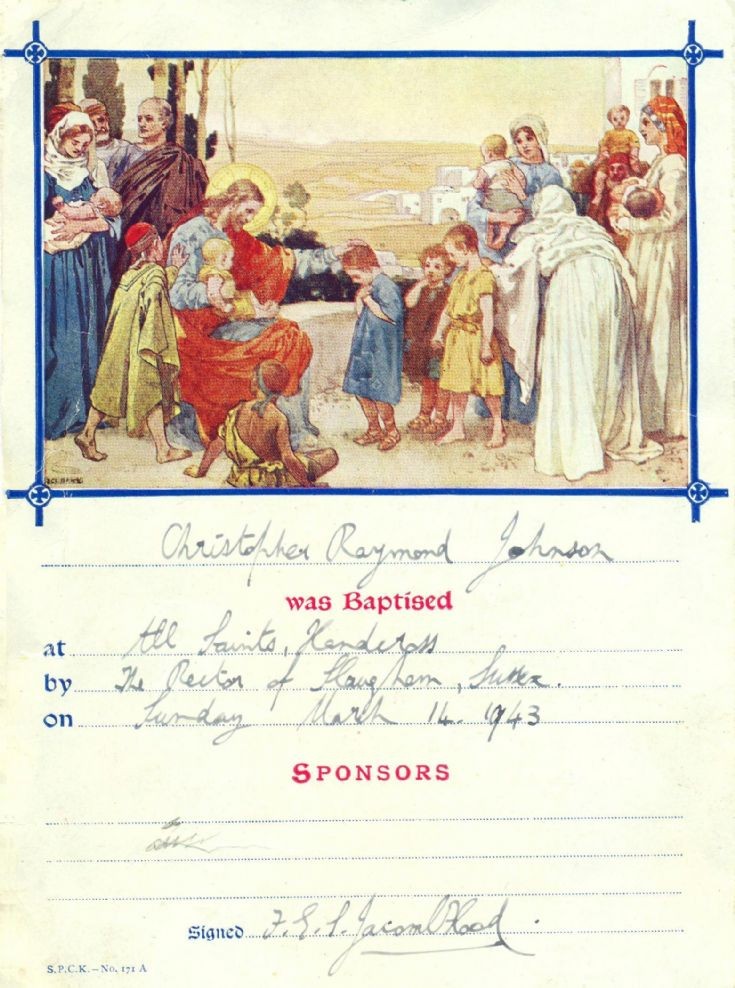 The Slaugham Archive
Baptism at All Saints Church, Handcross
Compared to St Mary's Church at Slaugham there are few historic photographs and documents relating to All Saints church in Handcross.
Before 1915, All Saints was simply a mission room with a brick porch on the north side and a small room on the south. Various activities took place in the Mission Room including Church Lads Brigade drills, whist drives, and band practice.
Mrs Bigg on the Hyde offered £500 to convert the building into a small church in memory of her husband. The builders, Hoad and Taylor, completed the work which included turning the north porch into a baptistery, and a new porch was built on the east side.
The Rector, Mr A. H. Boyd, was serving in France at the time, and the Curate, Rev W. A. Dengate, was left in charge and to oversee the dedication of the church by the Bishop of Chichester on All Saints Day, 1915.
The Rector serving the Parish from 1929 to 1946 was Rev. Francis Jacomb-Hood and he signed the Baptism Certificate above for Chris Johnson in March 1943, which event took place in All Saints.
Picture added on 26 March 2015 at 12:07