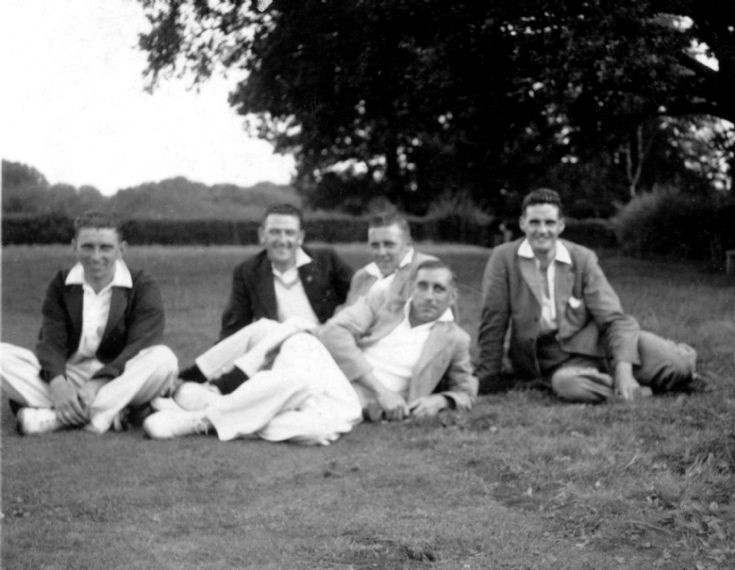 The Slaugham Archive
Pease Pottage cricketers at rest
Some of the Pease Pottage cricketers are seen relaxing at the edge of the cricket field, presumably at their home ground.
They would have been horrified if they had learned that within a couple of years they would not only be overseas, fighting a lengthy war, but their beloved cricket ground would be ploughed up and their club disbanded. Meanwhile, they haven't a care in the world.
On the left is Roger Ray, with Nelson Cook next to him. On the extreme right is Eric Stockton, named as groundsman on the fixtures card.
Select Open Document to view the fixtures card for 1935. It is interesting to note that one of the vice presidents is named as King and Barnes, brewers of Horsham. I cannot recall seeing a business corporation being granted such a title before!
As was usual for the Pease Pottage club their match results were impressive: Played 20, Won 15, Drawn 1, Lost 4.
Open Document
Picture added on 12 April 2015 at 15:29