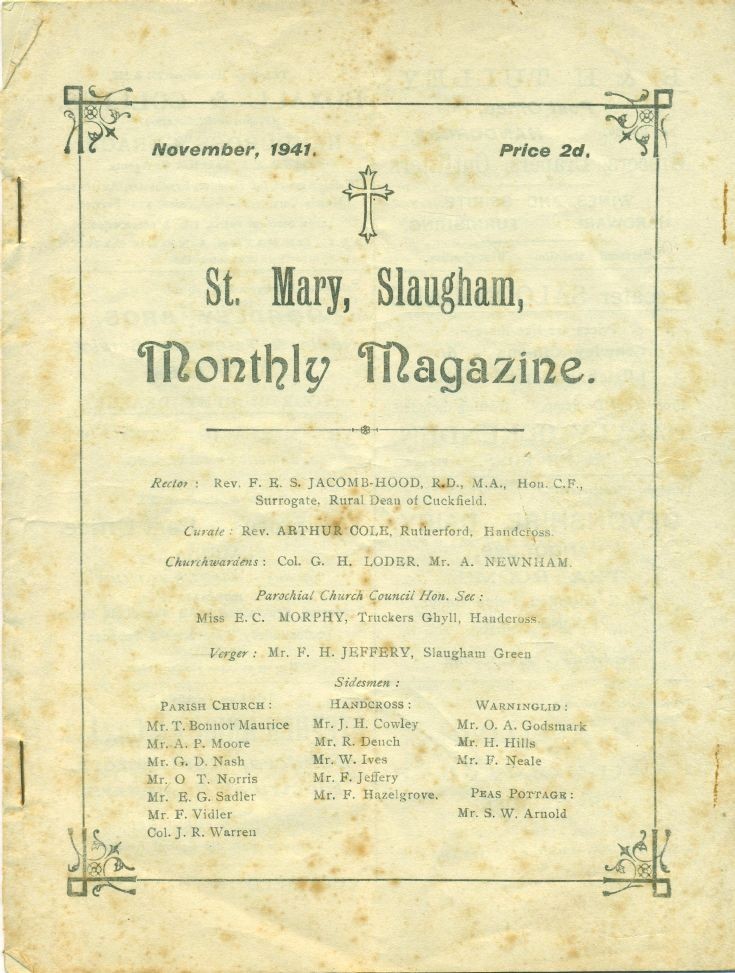 The Slaugham Archive
St Mary's Slaugham monthly magazine
This is the front cover of the St Mary's, Slaugham magazine for the month of November 1941. The remainder of the magazine can be viewed by selecting Open Document.
I have not scanned the inside section which includes articles not specific to the villages covered by this website. Nor have I copied, or read, the short story "Rebecca: An old-time love story".
I made one exception, though. I have included the page of very useful hints and tips for "women with homes". Now, I do not wear a ring, but, if I ever do, I now know how to remove it from a swollen finger without pain! Thank you, Mrs Chesman.
I also know how to repair a hole in my underwear, thanks to Miss Cuthbert.
Open Document
Picture added on 15 April 2015 at 17:14