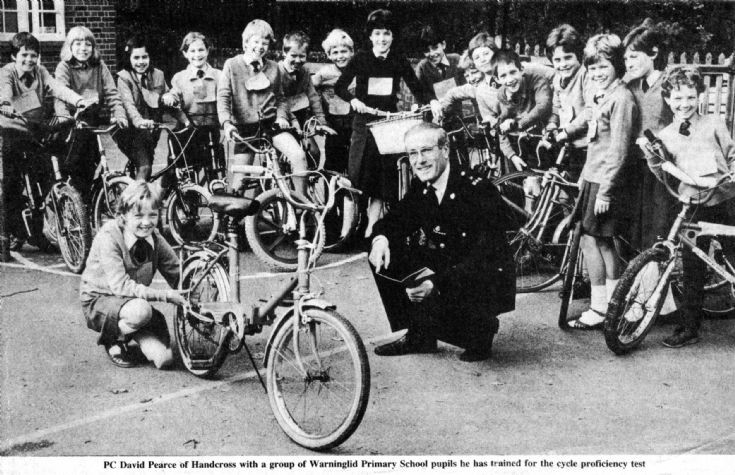 The Slaugham Archive
Cycling proficiency courses at Warninglid school
A happy bunch of pupils from Warninglid school have been receiving training in order to pass the cycling proficiency tests.
They have been receiving their training from local policeman, PC David Pearce.
Kneeling next to her bike is Melanie Cherry.
From the left, the others are: 1 Stephen Cork, 2 Unknown, 3 Caroline Mills, 4 Louise Forsyth, 5 Stephen ???, 6 Mark Reynolds, 7 Jonathan Forsyth, 8 Emma Bridgestock, 9 Sarah Bridgestock, 10 Unknown, 11 Lisa Holt, 12 Ben Lane, 13 Ben Spencer, 14 Fiona Cole, 15 Unknown, 16 James Cherry.
With many thanks to Don and Yvonne Sinclair for helping with the names.
Select Open Document for a newspaper report on cycling training from the point of view of the police.
Open Document
Picture added on 23 April 2015 at 13:47
Comments: