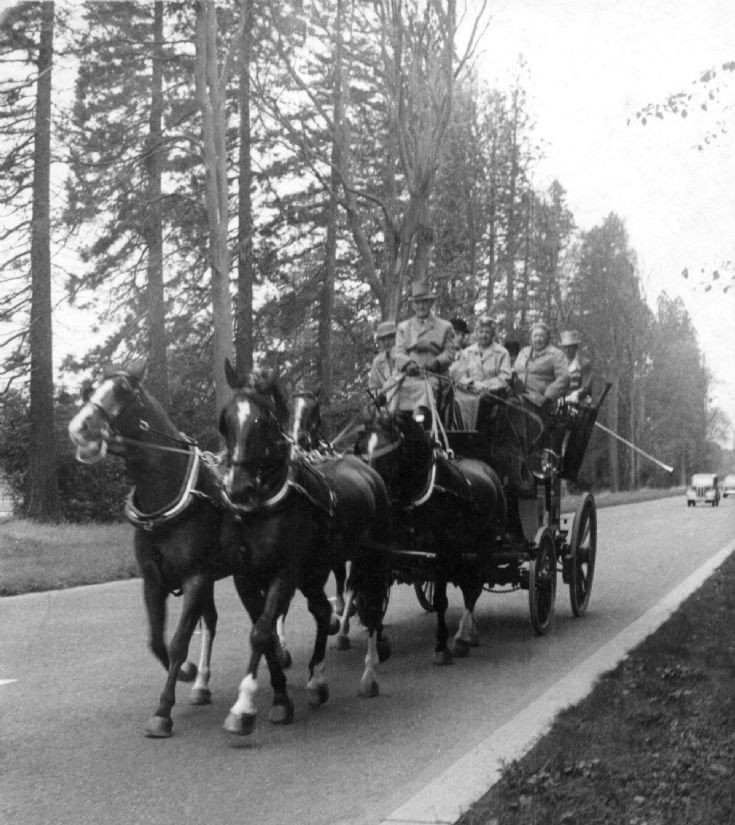 The Slaugham Archive
Red Rover stagecoach at Handcross
The Red Rover stagecoach made a few commemorative runs in the middle of the last century which entailed building temporary stables in the Red Lion yard to house the replacement horses.
With the row of Wellingtonia trees as a backdrop it is easy to spot that the stagecoach is on the southbound carriageway of the A23, some 400 yards north of Handcross school. The short-lived southbound carriageway is no more as the road was returned to being a single carriageway shortly after this picture was taken, and given the lesser road number of B2114.
The coachman has retrieved the post horn from its holder in preparation for sounding the imminent arrival at the Red Lion.
Meanwhile a couple of relatively modern cars have pulled out ready to overtake the outmoded form of transport from an earlier age.
Select Large Version for a close up.
View Large Version
Picture added on 27 April 2015 at 14:39