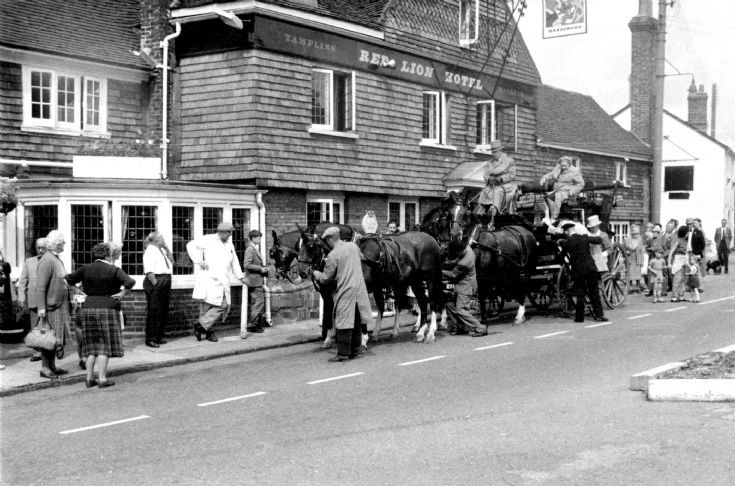 The Slaugham Archive
Red Rover stagecoach at the Red Lion, Handcross
The Red Rover stagecoach has arrived at the Red Lion in Handcross and the horses are about to be changed.
At the rear of the coach can be seen a large bag which holds the post horn. On the side of the bag are the initial letters of the coach, being "RR".
For another photograph of the event see
picture #1442
.
On the extreme left , holding her bag, is Nora "Mac" Garner, and I think that is her husband, George Garner, just behind her. They lived in Beech Cottage in Coos Lane.
Perhaps others can be recognised? I was wondering if the tradesman in the white coat is one of the Snelling brothers from the butchers shop just out of the picture.
Select Large Version for a close up.
View Large Version
Picture added on 27 April 2015 at 14:40
Comments: