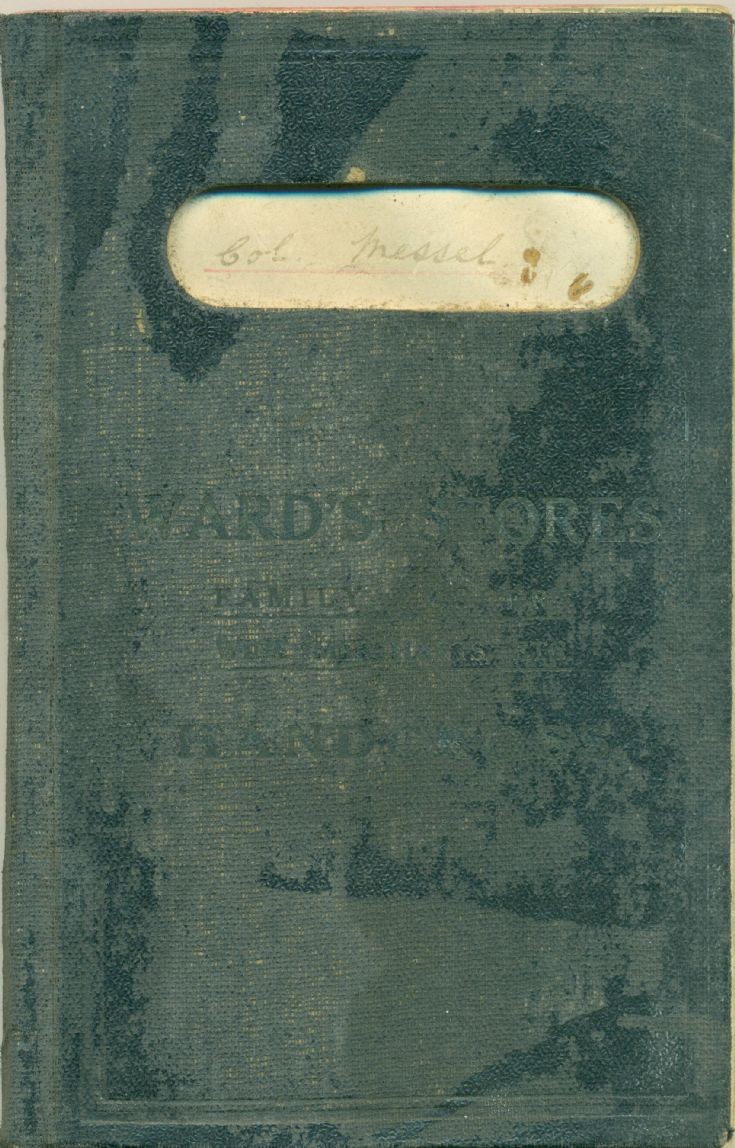 The Slaugham Archive
Colonel Messel of Nymans, and Ward's Stores
With recent reports concerning supermarket pricing fuelled by the challenge from Aldi and Lidl, it may be opportune to view the prices charged in Ward's Stores, in Handcross High Street, in 1932.
For each account customer, the shop maintained a hard bound book in which a detailed listing was made for each purchase. The book for Col. Leonard Messel of Nymans is shown above and covers the period from January 1932 to February 1934. It is in a somewhat distressed state and the barely legible inscription reads, "Ward's Stores, Family Grocers, Wine Merchants, Handcross."
Select Open Document to view three of the pages at random. I note that on New Year's Eve 1932, there is an entry for 12 pints of ale for 7/6d, being 7½d a pint, or just over 3p a pint. Now where did I leave my Time Machine?
Open Document
Picture added on 27 April 2015 at 18:00
This picture is in the following groups
Nymans