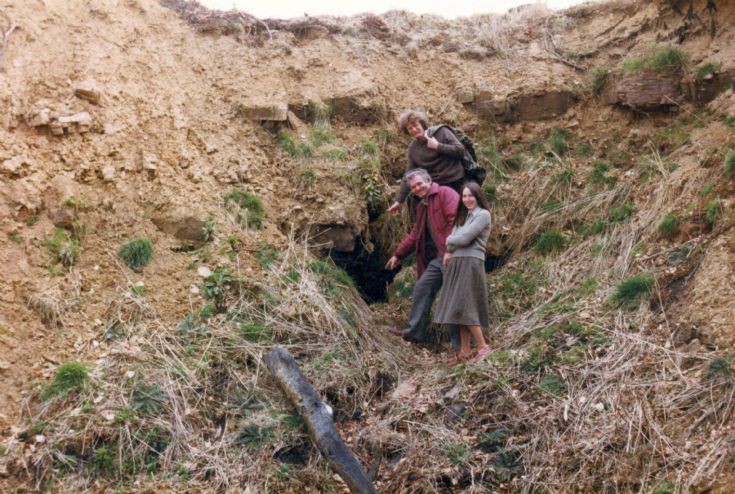 The Slaugham Archive
Highwayman hanged in Handcross
I can find little in the way of historical documents to back up the story of Jack Ridding, the infamous highwayman of Handcross. Being on the south coast of England there are tales of smuggling going on in the area and there used to be a cellar at the rear of the Red Lion in Handcross where contraband was illegally stored and distributed. This room found a more legitimate use in the 1920s when a generator was installed to provide electric light for the inn.
One of the less savoury characters in the late 18th century was Jack Ridding who relied on relieving the gentry travelling on the stagecoaches of their jewellery and other valuables.
He was eventually caught and for his crimes was hanged on a gibbet outside the Red Lion.
There are a few place names locally referring to Jack Ridding, including that of Jack Reeding's Wood on the Nyman's estate, now owned by the National Trust. A map showing the wood can be seen by selecting Open Document on
picture #1359
. The wood is mark in the top left corner of the second page.
Since I was a young lad, I have always understood that his hiding place was deep in the woods in a disused quarry on the border between the estates of Nymans and High Beeches.
The quarry is shown on the map a short distance above the inscription "Jack Reeding's Wood". It is located on the former High Beeches land coloured green.
The quarry was obviously man-made, but there was a natural fissure in the northern wall, about eight feet high and two feet wide. There was a steep incline down into the cave with a 90 degree turn to the left at the end.
In the 1970s, Chris "Kip" Green lowered his stepson into the cave with a rope around his waist to see what was round the bend, but no treasure, or anything, was found!
The above photograph shows my brother, Laurence, his wife, Jane, and me visiting the location in about 1980 but we found that the trees had been severely thinned, and the ground levelled for replanting. In so doing, spoil had been pushed into the quarry and the cave entrance was not much bigger than the entrance to a badger sett!
Please accept my apologies for such a sad and anticlimactic end to this story!
The Large Version shows a close up.
View Large Version
Picture added on 29 April 2015 at 15:23
This picture is in the following groups
People